Barbecue Grill Safety
20th July 2022
The aroma of burgers wafts through the evening air; hot dogs and brats hiss and pop as they near peak perfection, and the color of peppers on kabobs become charred as they soften. What's not to love about firing up the barbecue after a long day on the water?……Maybe a fire? That won't happen with these barbecue grill safety tips.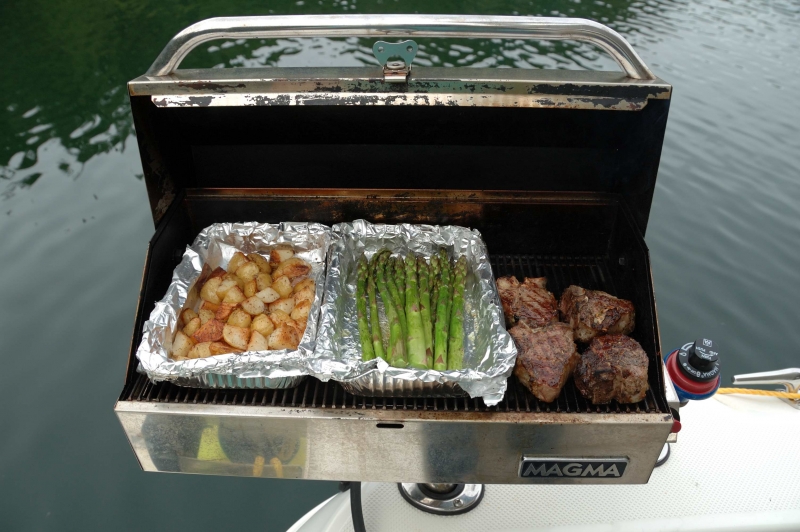 Because barbecue grills are located above deck, boaters tend to treat them with a more cavalier attitude when it comes to safety. According to the Insurance Information Institute, barbecues result in more than 2,000 fires, more than three hundred grill-related injuries, and a few deaths annually. Here's a look at how to keep "the king of BBQ" from becoming a statistic.
Prior to installation, determine where the grill will be used: clamped to the cockpit railing or used with a fishing rod-style mount. Choose a location clear of flammable items so that the grill doesn't interfere with hatches, dinghy davits, etc. If removable, think about where to stow it after use, and where to safely store the fuel above deck.
Consider these general precautions when using any barbecue grill:
Read the owner's manual. Find information on everything from assembly, to safe operation tips. Still have questions? Don't be shy—give the manufacturer a call to clarify. (Write their consumer service phone number on the manual's front page for easy reference.)
Securely mount your grill before use. Ensure your grill is rigidly mounted in place. Never use portable, camping-type grills, which can easily slide around or tip over. Grills should also be mounted where people and pets can't accidentally come in contact with them. Never try to move a hot grill. Instead, allow the grill to become completely cool to the touch before trying to relocate or stow it.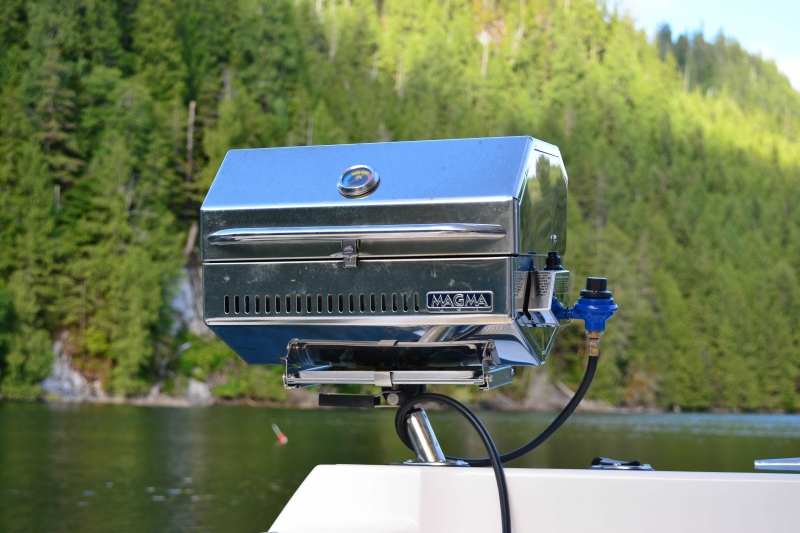 Fishing rod holder mount
Most boat grills use disposable gas cylinders. Always inspect these for signs of corrosion, dents, gouges, or other external damage before use. Properly mount the grill outside in a well-ventilated area before connecting the cylinder.
Always grill above decks in an open area. Barbecue grills are designed for above deck use in a well-ventilated area. Never barbecue down below in the galley or inside an enclosed area, such as the cockpit with full canvas curtains in place. In both cases, carbon monoxide can accumulate with lethal results.
Never lean over the grill when lighting. Also, when lighting, keep the lid open to prevent flare-ups from gas build-up.
Keep it under control. Never leave a grill unattended during use and always keep some method of fire control nearby such as a portable fire extinguisher, fire bucket (with a lanyard long enough to reach the water), fire blanket, etc. A spritzer bottle of water can help with minor flare-ups but remove food from the grill first if possible. Cleaning your grill regularly to remove grease and fat buildup reduces the chances of fire and flare-ups as well.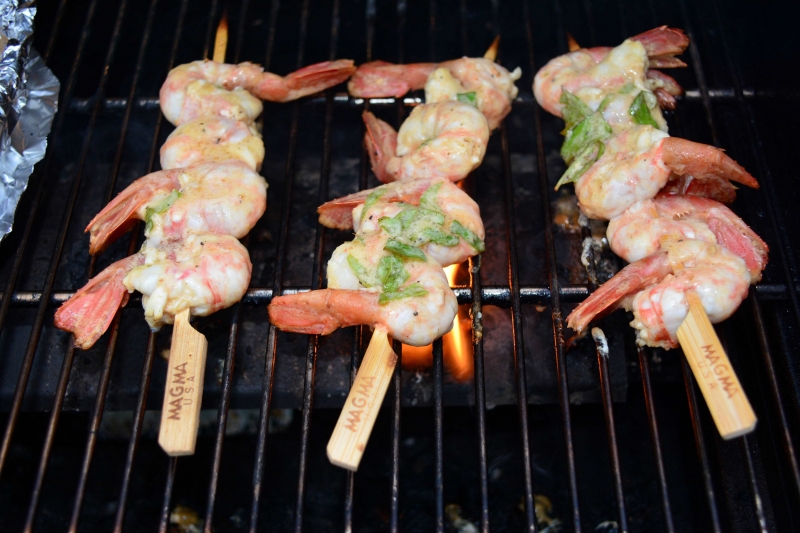 Use proper grilling utensils. Use of long-handled barbecue utensils (tongs, forks, etc.) helps reduce burns due to pops and splatters.
Wear grill-safe clothing. Avoid baggy, frilly and loose clothes, or billowing shirts and bikini wraps that can catch fire.
Always disconnect and remove the gas cylinder after use. If the grill is stored below decks, always remove the gas bottle before stowing.
Store gas bottles above deck in a well-ventilated area where escaping vapors can only flow overboard. Fuel bottles must be protected from the elements and other mechanical damage. Possible options include a PVC tube holder, or a non-corrosive bag properly mounted to the stern railing.
These barbecue grill safety tips should help keep you safe when out enjoying yourself on the water!
(Deane Hislop – In Partnership with Freedom Marine)