Blind Channel Resort
3rd August 2022
During the summer of 1969, the Richter family – Edgar, Annemarie, and son Phil, were cruising their 30-foot boat, Pamar, through the area's pristine coastal rainforest and stopped in at Blind Channel on West Thurlow Island, British Columbia for a loaf of bread.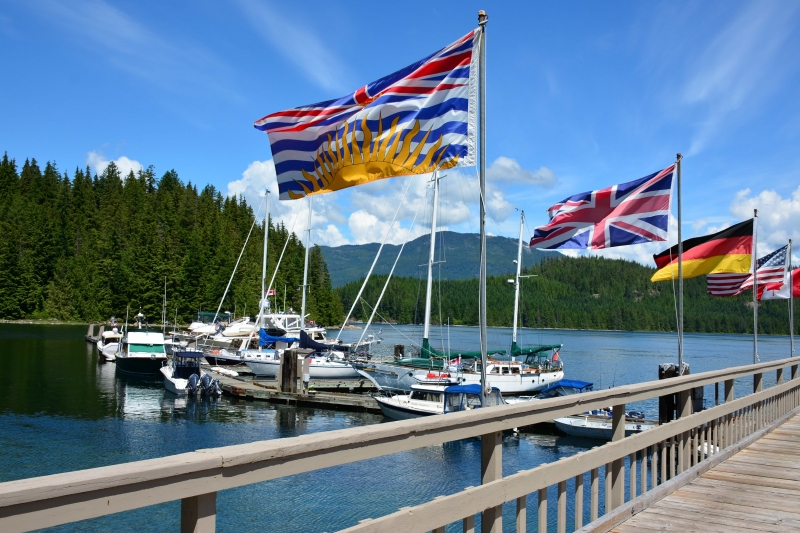 When Edgar saw the "For Sale" sign he was intrigued. After much family discussion, the Richters packed up their home in Vancouver and moved to Blind Channel in 1970. Using his background in engineering and construction, Edgar worked tirelessly to transform what had been a group of old buildings into his vision of a beautiful resort, which now spans four generations of the Richter family operating Blind Channel Resort.
Only accessible by boat or seaplane, the resort is in an area known as the "cruising crossroads" for anyone boating north of Desolation Sound to the Broughton Islands. It is located one mile from Cordero Channel and three miles off Johnstone Strait, which makes it a convenient layover. Blind Channel Resort is known by generations of boaters for its hospitality.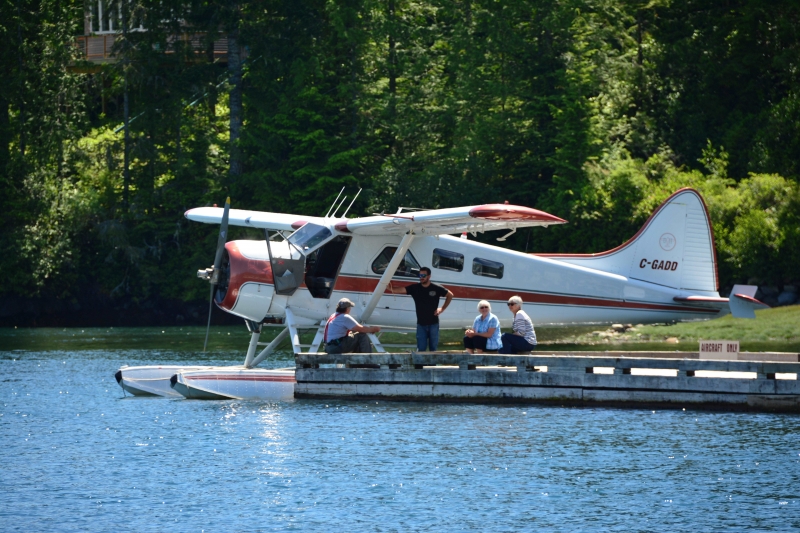 Blind Channel Resort is Only Accessible by Boat or Seaplane
The first thing boaters should know visiting Blind Channel is slowdown to "no wake speed" once entering Mayne Passage or your wake will roll all the way into the dock, rocking the boats.
The second is to be conscious of the direction of the current, and the channel for hailing the resort on the VHF radio (Channel 66A) for a slip assignment. The friendly dockhand will provide your docking assignment, a heads-up on current direction as it flows perpendicular to the docks and will meet your boat at the slip to assist with your lines. Many boaters prefer timing their arrival at near slack current.
First time visitors will discover 2,400-feet of sturdy moorage with 30 and 50-amp power, limited Wi-Fi, and clear clean UV-treated spring water for filling your tank, fuel dock, general store laundry and shower facilities. Reservations are recommended during July and August.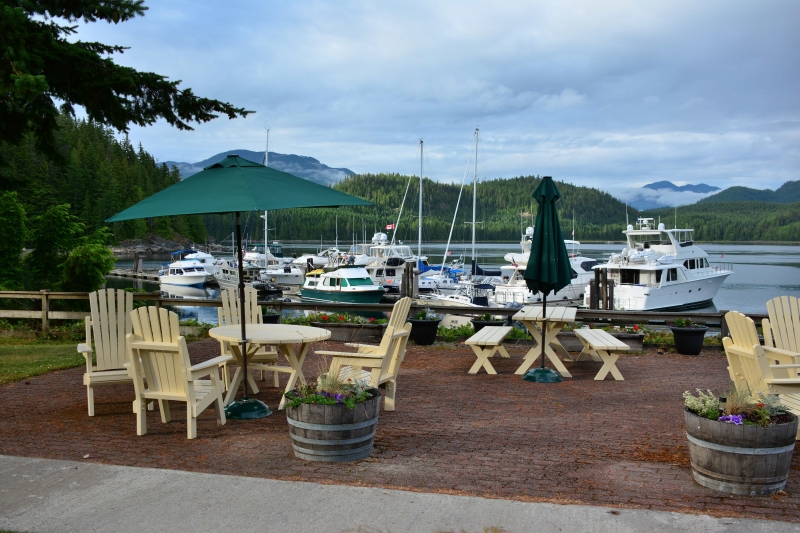 Patio overlooking the docks
On sunny days visitors enjoy sitting and relaxing on the seaside patio overlooking the docks and the view of Mayne Passage. There is also a large gazebo with its vista of the marina for those days of inclement weather.
Annemarie was the driving force behind the elegant high-quality Cedar Post Inn restaurant, open from mid-May until Labor Day. In the beginning before the restaurant was built, Annemarie would serve meals to visitors in their home. She served as the chef for the first 12 years and many of her signature German recipes are still being prepared today. Before her passing, Annemarie would greet boaters and often sit down at the table to chat a while.
To work-up an appetite for dinner, hike the miles of nearby Forest Management Trails leading away from the resort and into the wilderness of West Thurlow Island. They offer varying degrees of difficulty. One pleasant loop climbs in elevation through a 90-year old second growth forest which includes an old growth Western Red Cedar over 800-years old and sixteen feet in diameter. Further along, the next loop intersects with logging roads which meander up the valley and around the island. A third trail leads out to a viewpoint overlooking Mayne Passage.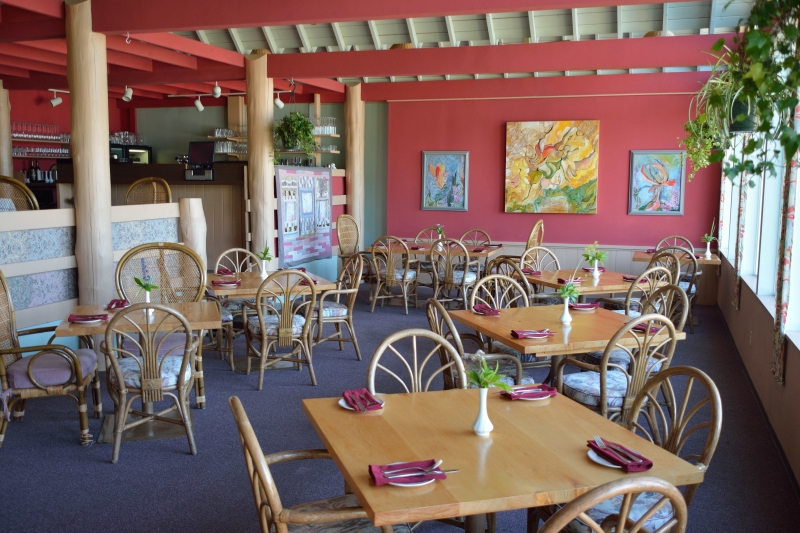 Cedar Post Inn Restaurant
During certain times of the year, salmon fishing can be excellent, and lingcod and rockfish are always available. If interested in a guided fishing trip, or need some tackle and bait, the resort can help you. If you get lucky, the chef is happy to prepare your catch of the day for dinner.
Several floatplane airlines service Blind Channel, making the resort an excellent location for your guest to join you at mid-cruise or to depart from.
During the past 52-years Blind Channel Resort has built a reputation for a relaxing atmosphere, delicious food, and customer service, so it's definitely worth checking out!
(Deane Hislop – In Partnership with Freedom Marine)