BOAT OF THE YEAR 2020 IN USA – AXOPAR 28 CABIN
24th March 2021
We are incredibly honored and privileged to announce that the Axopar 28 Cabin is the "Boat of The Year 2020" in the United States of America!

This prestigious title is the greatest recognition that a manufacturer can receive in the US, and is presented annually by the world's largest powerboat magazine, Boating.!
This is one of the most sought after awards a manufacturer can receive in the marine industry, and the Axopar 28 Cabin was selected from a fleet of over 100 boats tested, and published by Boating magazine in the year 2020.
To put this award into context, Boating magazine was founded in 1956 and is the world's largest powerboat magazine. It prides itself on delivering a mix of content to the broadest swath of the boating public, with heavy emphasis on buying information and do-it-yourself maintenance, aligning perfectly with those customers who are attracted to well priced, practical boats like the Axopar 28 range.
WATCH AWARD CEREMONY 
The "Boat of The Year" award is presented to a boat that the magazine believes to most advance recreational boating. Quoting the 2020 jury:
"Awarding the most prestigious prize in recreational boating is no easy task. And it's not getting easier; the dedication to craftsmanship, performance and safety exhibited by contemporary boatbuilders continues to rise"
"Axopar's 28 Cabin combines innovation with versatility on its way to winning this year's award. It can cruise, entertain and fish, and handles great. It delivers performance, versatility and innovation for a relatively affordable price."
FIRST EUROPEAN MANUFACTURER TO WIN
The coveted "Boat of The Year" title has in the past mainly been awarded amongst the wide array of US boat manufacturers. This year is an exception and it is the first time that the "Boat of The Year" title is awarded to a European boatbuilder, Axopar Boats.
"We at Axopar are especially proud to be the first European boat manufacturer to receive this renowned award and want to thank our devoted network of dealers and our beloved customers in the US for their strong commitment and devotion towards the Axopar concept and its products, sharing the Axopar excitement and way of boating.

", Founding Partner Jan-Erik Viitala.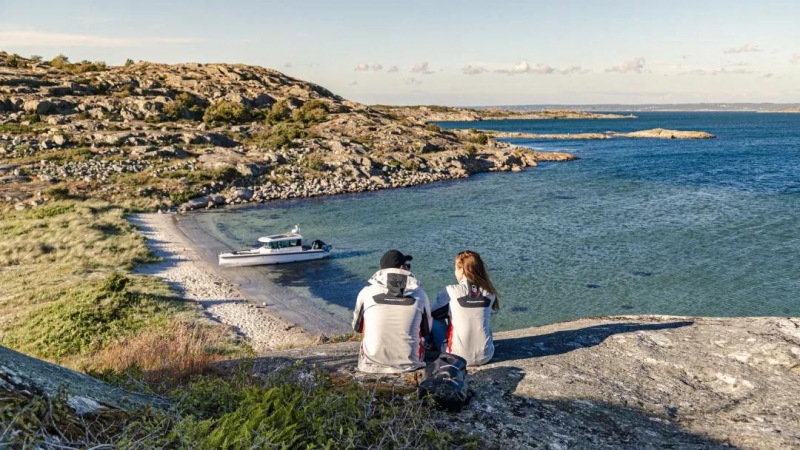 To learn more about Axopar 28 Cabin, please visit https://boatingfreedom.com/new-boats/axopar-28-cabin/
To see all Axopar Range – https://botingfreedom.com/power/axopar/