BRABUS Marine joins Freedom Marine's fleet of high-performance luxury boats
16th April 2021
BRABUS Marine, the Newest Member of the Freedom Marine Family of Brands
We are excited to announce the newest member of our boating family – BRABUS Marine. This new partnership brings award-winning high-performance vessels to the beautiful waters of Vancouver, BC, and its surrounding waterways.
Known as one of the world's leading tuning studios, BRABUS began their partnership with Axopar in 2019, launching the widely renowned BRABUS Shadow 800 and 500.
Shadow 900 Series
Brabus Marine recently launched their new range, the Shadow 900, recognized as the best new product by one of the world's most prestigious design awards – the Red Dot Award. There are a number of configurations and designs available in the Shadow 900 series, with the most prestigious one being the Shadow 900XC Black Ops Limited Editionwith only 37 units produced globally – one of which will be available through Freedom Marine this summer!
Ultra Luxurious Cabin
With comfortable seating for up to seven passengers, the cockpit is a display of sophistication through the bespoke detailing renowned by BRABUS. Open, comfortable, and elegant, the luxurious cabin is sure to impress.
Driver Focused Design
With an all-new clean and ergonomic helm resembling a supercar, everything on the dashboard is close to hand for the driver. Backlit switches, touchscreen technology, and the newly developed multifunction steering wheel redefine a driver-focused console.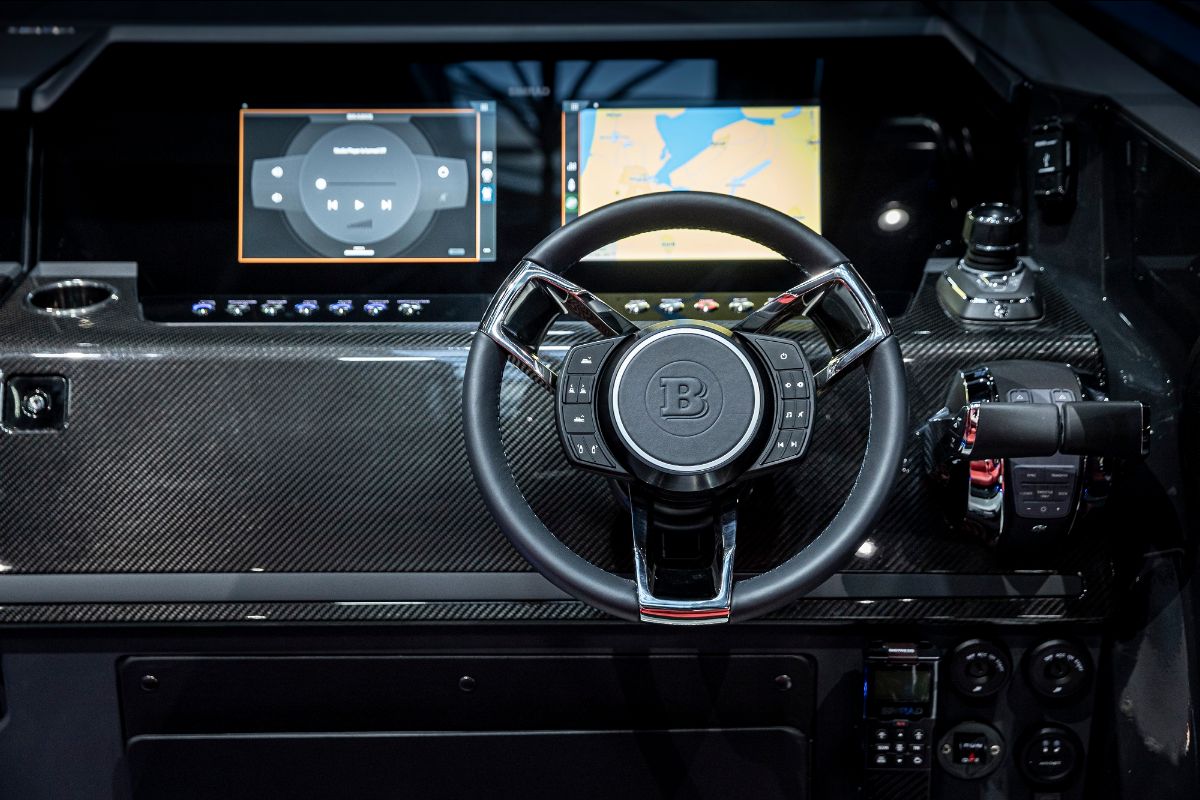 "One of Thirty Seven" 
All Brabus Shadow 900XC Black Ops boats are hand-built with no automation involved in order to deliver the best quality. The helm console is finalized with the exclusive Brabus sign of excellence, symbolizing the highest possible standard of design and finishing.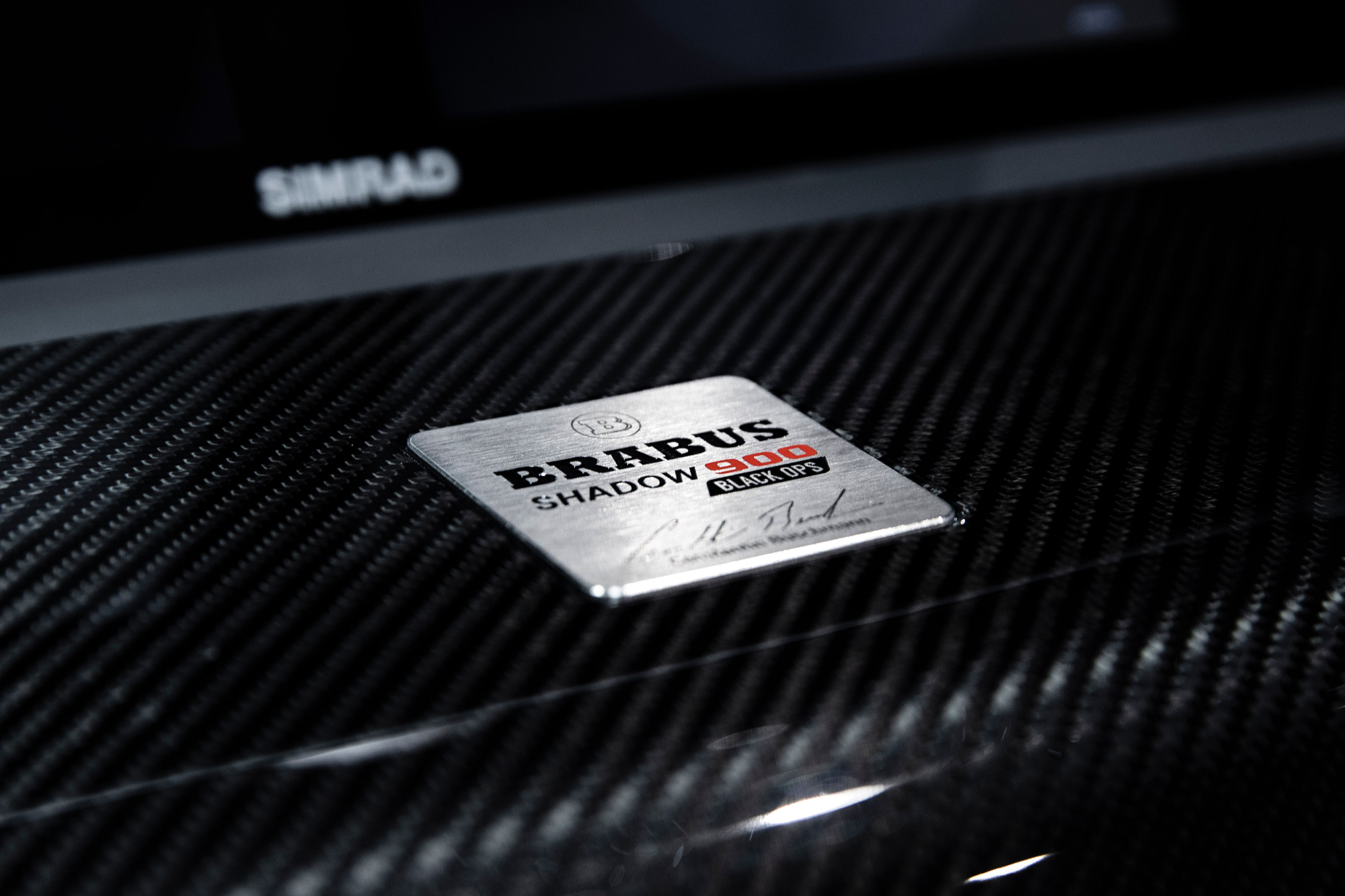 This "1 in 37" limited edition BRABUS Marine Shadow 900XC Black Ops yacht is the epitome of luxury cruising. This beauty will be available for Summer 2021 delivery, get in touch with our team for further details!