Deck The Hulls – Experience Christmas Onboard Your Boat
14th December 2021
In and around British Columbia's Gulf Islands, holiday celebrations are a blend of small-town sensibility harkening back to a simpler time with the creative energy of communities rich in tradition and talent. This is an ideal time to leave the malls and crowds behind and jump on the boat to experience the holidays island style.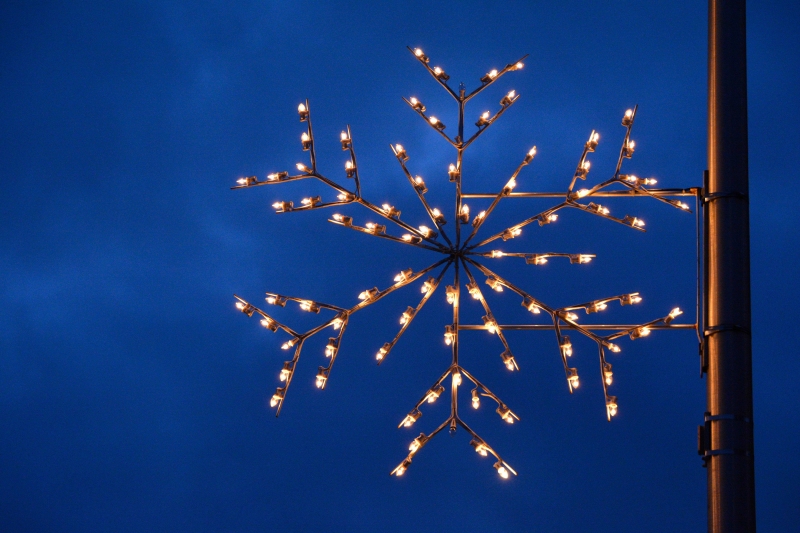 Seaside town main street lined with snow flakes
From the third week in November until the first of the year, twinkling Christmas lights and festive events transform seaside villages into winter wonderlands. Visitors can take part in community lightings, lighted boat parades, sing along to Christmas carols, sip hot cocoa and take pictures with Santa. They can also shop for island art, crafts and foods at holiday bazaars, art galleries, boutiques, and bookstores. Watch the colorful Christmas ships and excited children as Santa Clause steps off the boat. Attend a holiday concert and enjoy the unique island holiday traditions.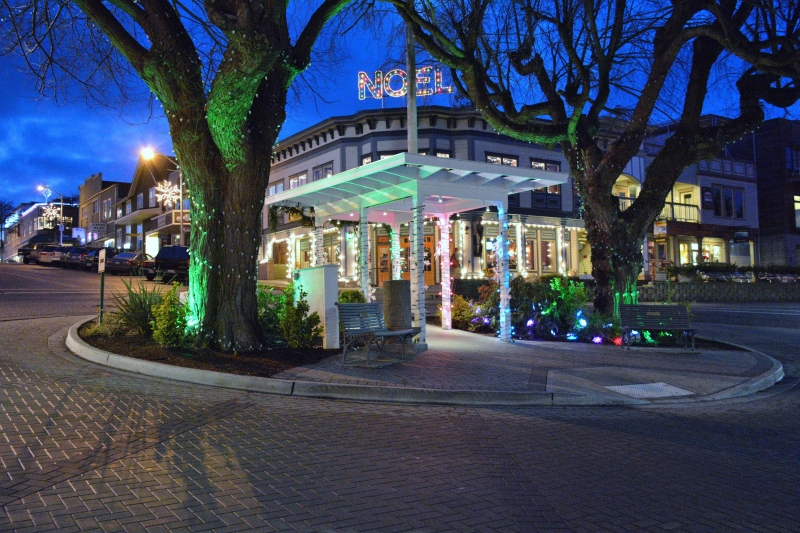 Town square all in holiday colors
Decorating your boat is necessary to really feel the holiday spirit. The most obvious way to 'bling' your boat is with Christmas lights. There's nothing quite like looking across the marina and seeing lights on vessels all around you.
Don't underestimate the value of indoor lighting. Nights this time of year are long, dark and it brightens the spirit to have a string or two of lights inside the boat.
Limited space on a boat makes a tree more of a treat than a necessity. Some boaters go all out with a full-size Christmas tree, real or artificial. Many opt for the small table-top version placed on the salon table.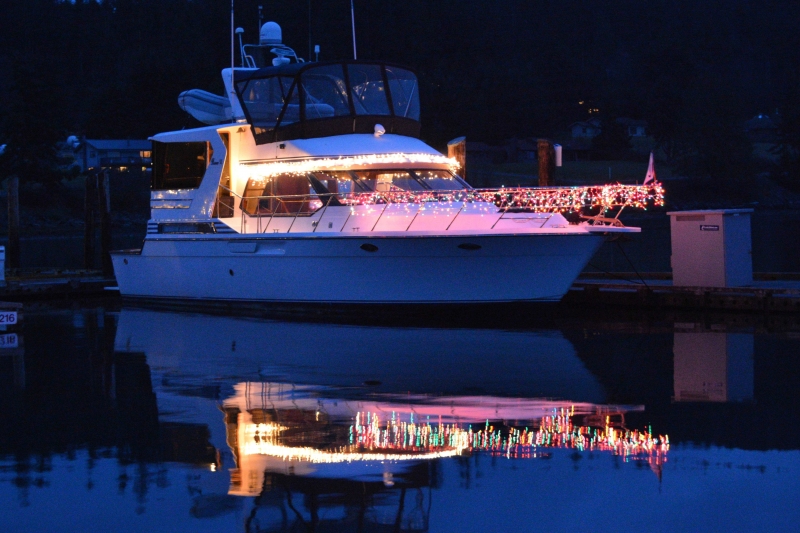 Many boaters 'bling' their boat for the holidays.
Additional ornaments that can add to the holiday spirit are hanging Christmas stockings and lengths of tinsel garland, a Christmas tablecloth, battery operated candles, scents of spice and cedar, and holiday themed pillows and music.
A big part of the holidays is the time together and traditions. Even if you don't decorate your boat, there are holiday traditions that are easy to do on board: baking cookies, listening to holiday music, taking family photos, playing board games, making hot cocoa or adult holiday drinks.
Another big part of the holidays is the food, but food preparation in a galley may have more constraints than cooking at home. A holiday feast on board can be big and decadent or as simple as you would like. To keep things simple, some boaters opt to enjoy a charcuterie board. It's a selection of tasty food items placed on a board so you can graze over an extended period. The advantage is after coming back from a Christmas day hike and slaving over the oven or pressure cooker making dinner, assemble a charcuterie, pour festive drinks, and enjoy a lovely evening with family and/or friends while grazing on your fantastic eats.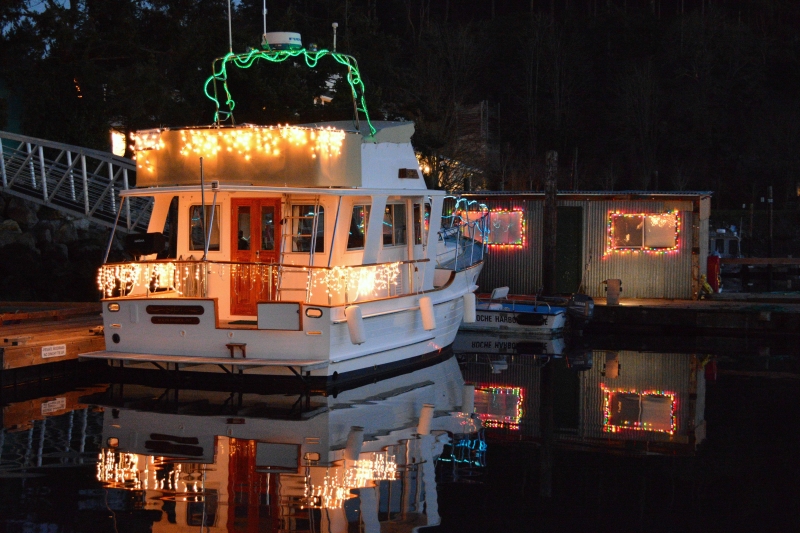 Christmas spirit all around
The elements of a charcuterie board are meats, cheese, produce, crackers/bread, condiments, pickles, and marinated vegetables. A Christmas board can be whatever you want it to be. Some ideas are sliced baguette, deli sliced roast beef, turkey or ham, carrots, olives/pickles, blue cheese, apricot stilton, goat cheese, nuts, pickled beets or asparagus, and grapes.
And on Christmas morning there is something special to waking up nestled all snug in your berth, cuddled up to the one you love. The boat gently rocking, the tabletop Christmas tree aglow, and coffee brewing. And if it snows, which is seldom, a little sprinkle just adds to the festive spirit.
More than anything it's good to stop and be grateful for fair winds, following seas, and all the things that make life on board sweet.
We here at Freedom Marine wish everyone a safe and wonderful holiday season!
(Deane Hislop in partnership with Freedom Marine)