Axopar Owners' Finnish Sauna Experience
Event Recap – Take a Look!
What was the event about?
Freedom Marine hosted a unique experience for their Axopar adventure boat owners between April 23 -24 at the Port Browning Marina on Pender Island. The team at Freedom Marine brought a piece of Axopar's home, Finland, to the West Coast through a traditional Finnish Sauna set up at the marina for guests to experience.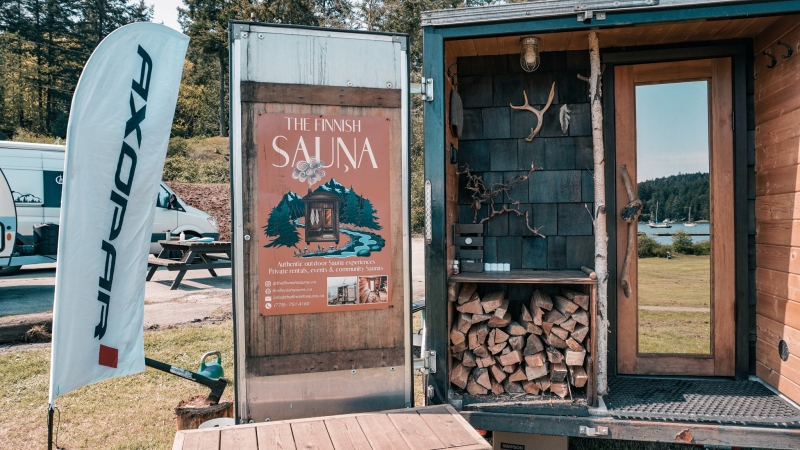 Boat owners were encouraged to bring their family and friends to try the Finnish "Sauna & Plunge" experience – a steamy sauna followed by a cold plunge into the ocean. Axopar boat owners from around Vancouver and Vancouver Island came together at Pender Island for a taste of the Finnish lifestyle.
Founded in Finland, Axopar is the world's leading adventure boat company with numerous awards under their belt. After having major success with their 22, 28, and 37 series, the company has just launched a new 25 Cross Top, and 45XC Cross Cabin. With adventure at the heart of the Axopar brand, all the models are designed to fit into your lifestyle, no matter what type of activities you're looking to experience.
Interested in what Axopar boats have to offer? Get in touch with the Freedom Marine team!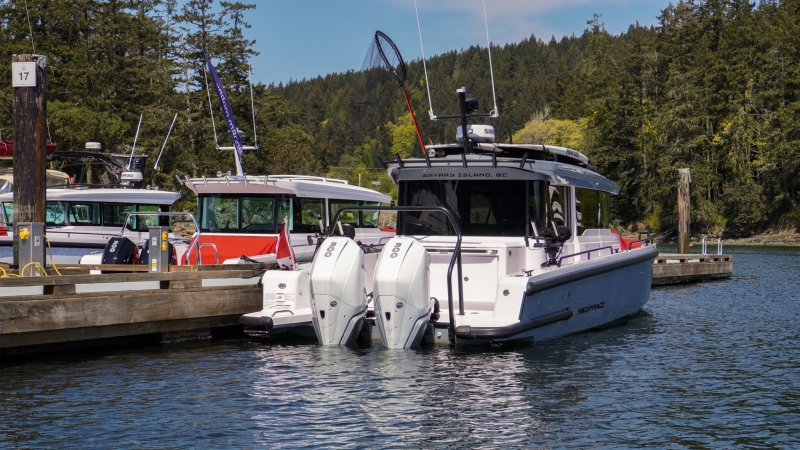 Here is what one happy Axopar customer had to say!
"Thank you for organizing the Finnish sauna experience on North Pender Island. We had an EPIC weekend on our 37 Axopar! The sauna and ocean dip was a really unique and fun experience. As you know, we brought another family with us. Well, that family (and our kids) are still talking about how great the Sauna and plunge was. The sauna was the perfect excuse to get out on the boat for a weekend in April. We can't believe how much we did and saw in such a short period of time. Here's a quick rundown on what we did and why we're now calling it the "epic" weekend."