Submissions for the 4th Annual Digital Fishing Derby
are now closed!
---
Thank you to all of our participating anglers, we hope you enjoyed your time out on the water.
Winners for each category will be announced in early September, please stay tuned!
Freedom Marine's 4th Annual Digital Fishing Derby
Contest rules
Participants can join in teams of up to 4 people.
Participants MUST be wearing a Freedom Marine hat with a clear image of the Freedom Marine logo in all photo submissions.
Participants may fish and upload their photos on any or multiple days within the event dates.
Participants can choose to submit photos via email (officestaff@boatingfreedom.com). Submissions must include:
– Name
– Email
– Date of catch
– Notes/comments
Winners for each category will be chosen from Freedom Marine, event sponsors, and its panel of judges (Bonus points on size of fish and unique poses!)
Prize categories:
– Best Chinook Salmon
– Best Ling Cod
– Best Halibut
– Best photo overall
– Best boating photo
– Best photo (age 16 and under) x 3
– Plus Exciting Daily Prizes!
Freedom Marine reserves the right to take down any images with sensitive content.
Freedom Marine reserves the rights to use any of the submitted photos as promotional material in email marketing, social media, and print advertising.
Have questions regarding the event? Get in touch with us at marketing@boatingfreedom.com!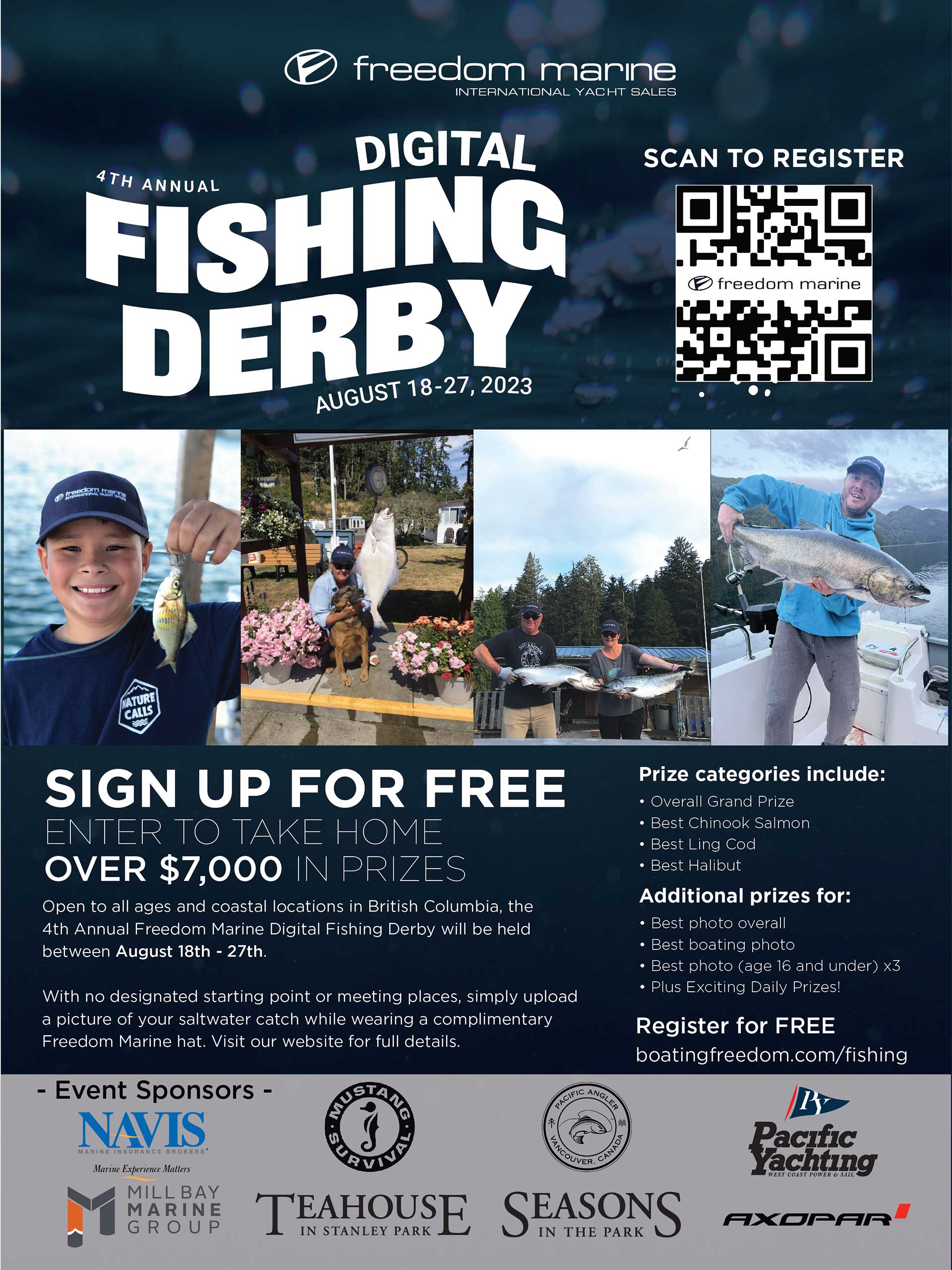 Bronze Sponsors
---
Highlights from Previous Years
---
Vancouver Seawall at
Coal Harbour Marina

TEL: 604.609.0985

510 Nicola Street #100
Vancouver BC
V6G 3J7

Sydney at
Port Sidney Marina

TEL: 250.940.9060

9835 Seaport Pl, Unit 1D,
Sidney BC
V8L 4X3