Freedom Marine's #1 in Canada for 10 Consecutive Years*
18th April 2022
With 25 years of experience, Freedom Marine is constantly staying ahead of the evolving power boat and sailboat market. We have proven success throughout the past 10 years as the leading boat brokerage in Canada for pre-owned boat listings sold worldwide in terms of dollar volume (boats 35' – 180').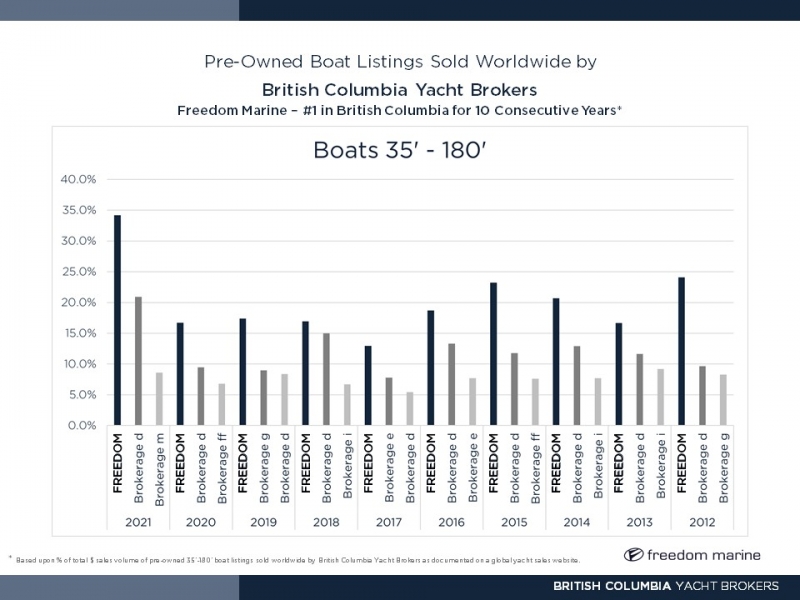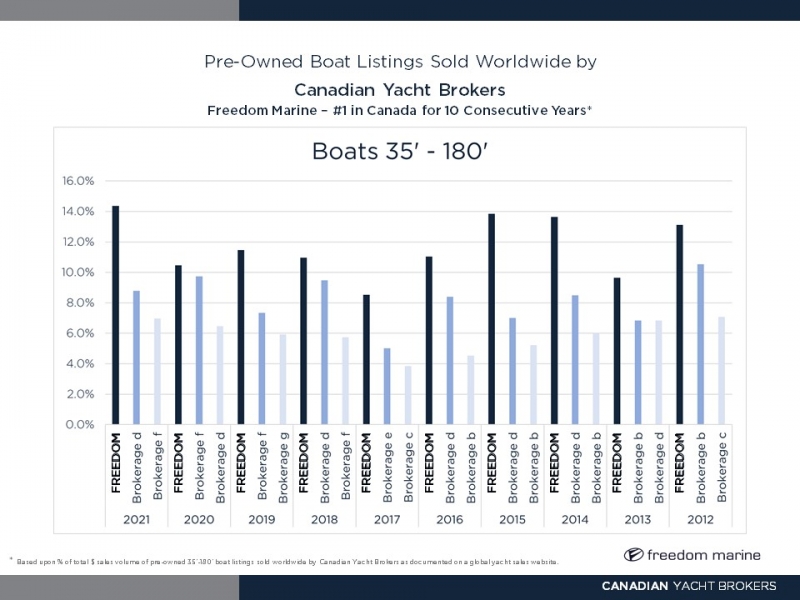 The company especially excels in the sale of pre-owned boats with a higher value (over $300,000) and has continuously held the most market share in high value sectors.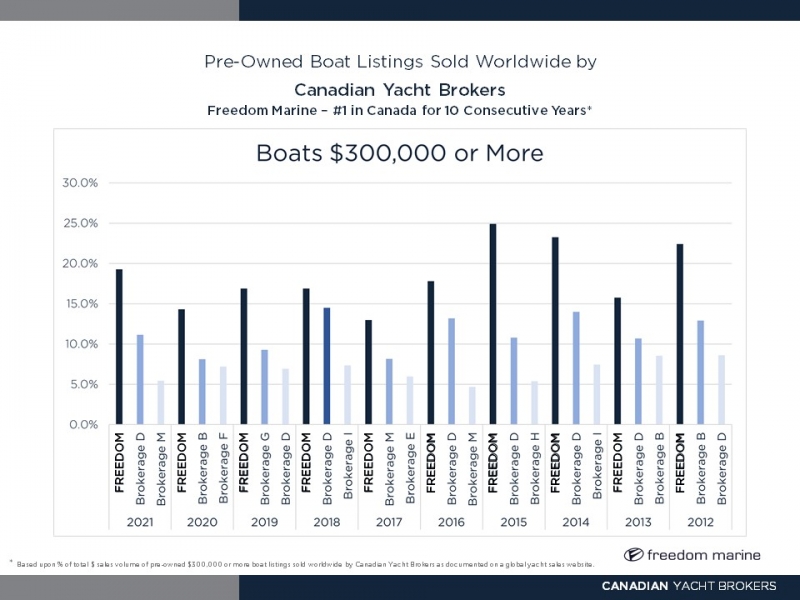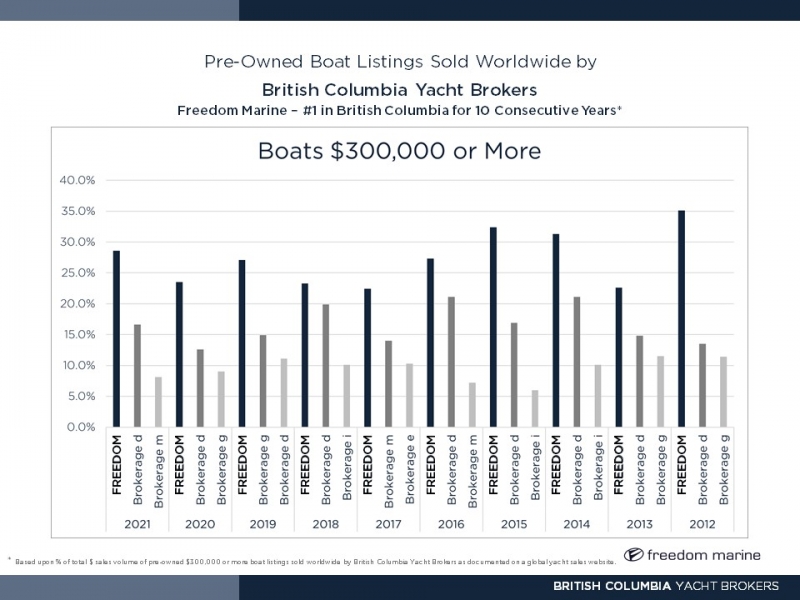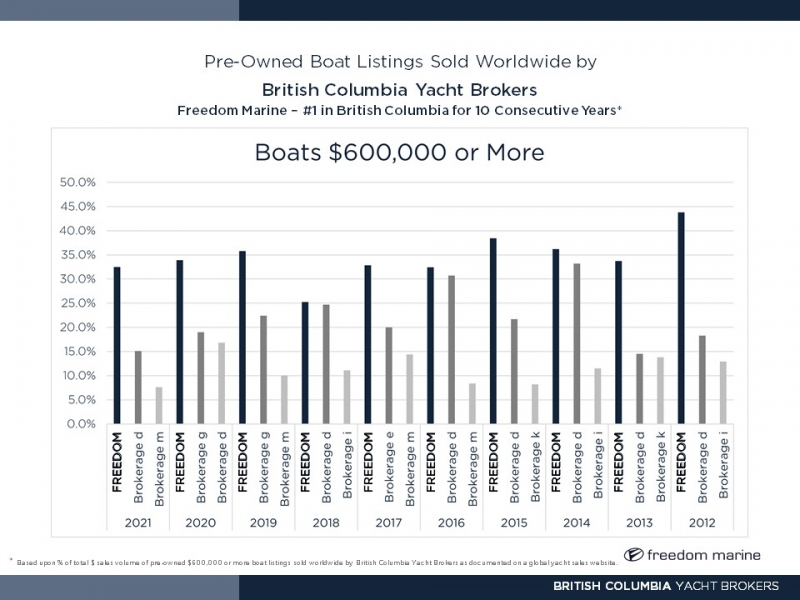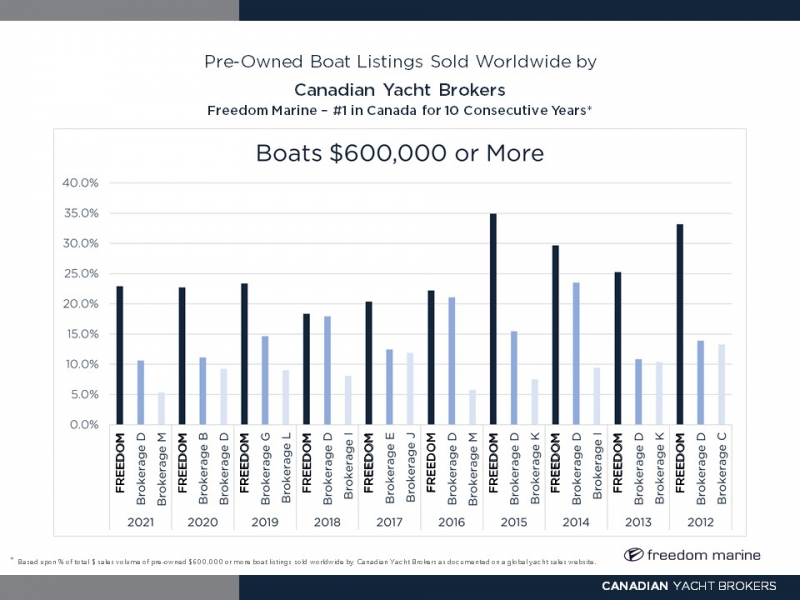 Compared to other Canadian yacht brokerages, Freedom Marine's market share is also notably higher for boats listings sold over $1,000,000 in the last 10 years.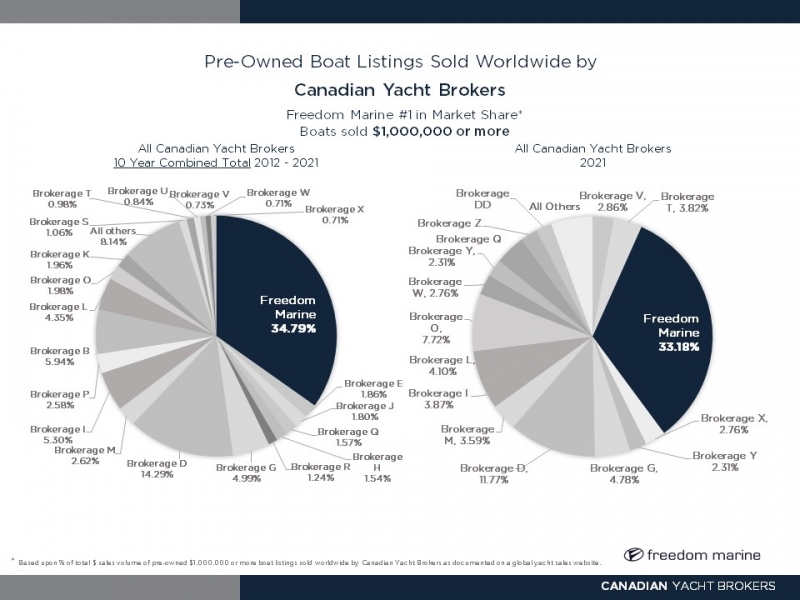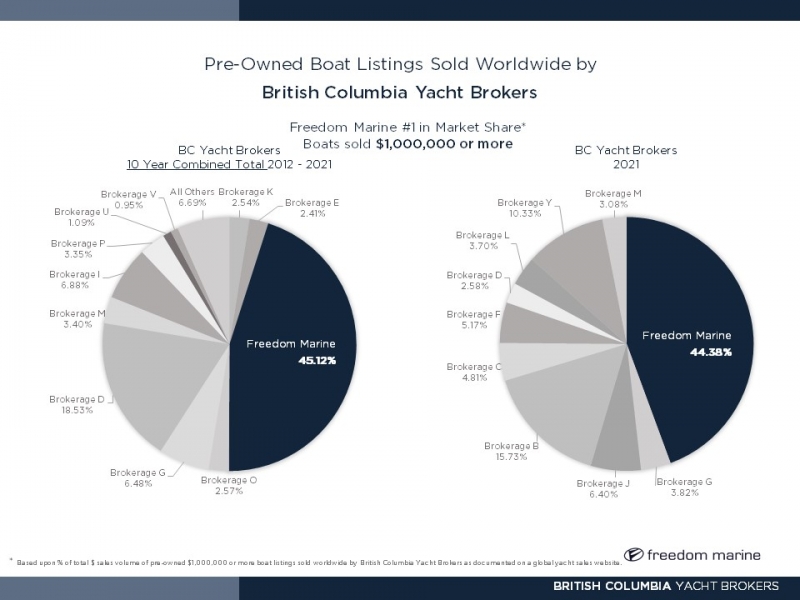 The boating market remains very active in 2022, carrying over the high level of demand from 2021 for well-maintained power boats and sail boats.
With Summer just around the corner, this is the perfect time to list your boat for sale with the leading boat brokerage in Canada. Freedom Marine has a professional multilingual team dedicated to helping boat owners sell their vessels through integrated sales and marketing strategies.
Curious about your boat's value? Let's talk.
Vancouver: 604.609.0985
Sidney: 250.940.9060
* Based upon % of total $ sales volume of pre-owned 35'-180' boat listings sold worldwide by Canadian Yacht Brokers as documented on a global yacht sales website.