Ganges, Saltspring Island, B.C.
5th June 2023
There are many peaceful seaside communities in British Columbia's Gulf Islands, but there is only one place that honestly can be called a "village", and that place is Ganges. The commercial hub of Saltspring Island, this pedestrian oriented, free-spirited, and eclectic seaside community is perfect for visitors setting off on foot. Boardwalks bedecked with flower boxes lead past parks, restaurants, and shops.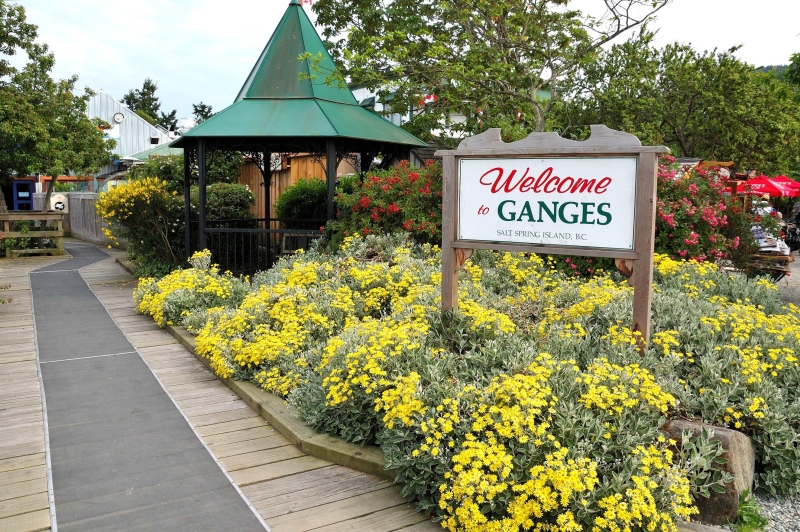 One of the nice things about getting to Ganges is that you have a number of options when it comes to getting there, so the trip never becomes boring or routine. There are three ways to find your way to Ganges: hitching a ride on a ferry to the island; fly-into Ganges Harbor by private floatplane or one of many seaplane airlines that services the tiny hamlet; and finally by private vessel. 
Accommodations on Saltspring Island run the gamut from cozy bed and breakfasts to motels, hotels, spas and marinas. You can find somewhere to stay that will cater to your tastes, your preferences, and your pocketbook. 
For those of us arriving by boat, we have our choice of marinas. Ganges Marina offers fuel, 30 & 50 amp power, water, washrooms, showers, laundry and free Wi-Fi. Salt Spring Marina  provides 15 & 30 amp power, water, washrooms, showers, laundry, Free Wi-Fi and MOBY'S PUB. On our last visit we elected to moor at the Harbour Authority of Salt Spring Island – Kanaka Visitor's Wharf which offers 30-amp power and water.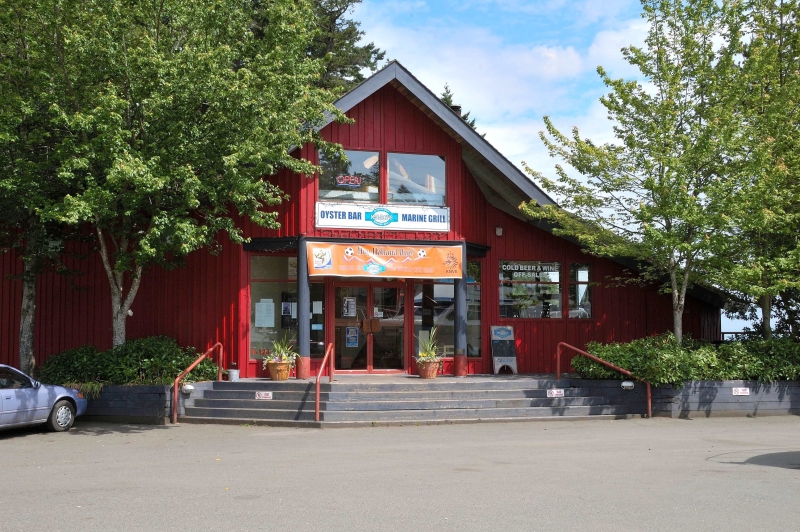 Moby's Pub
If Ganges has anything, its charm, and the best way to see this unique village is on foot. This rural community is a compact settlement huddled around the head of Ganges Harbour; its many amenities are all within easy walking distance. 
Some describe Ganges as the place where The County Store, Greenwich Village, Woodstock and Mayberry converge. The laid-back but culturally sophisticated life style has attracted a variety of talented people. 
Shopping can be a pastime in Ganges where you will find a string of unique shops. A few favorites are Harlan's Fine Chocolates and Gelato were the candy treats and gelato is nothing short of spectacular, the fine art of Pegasus Gallery of Canadian Art, and Mouat's Home Hardware Store. There are countless other diverse shops and well stocked bookstores that shouldn't be overlooked.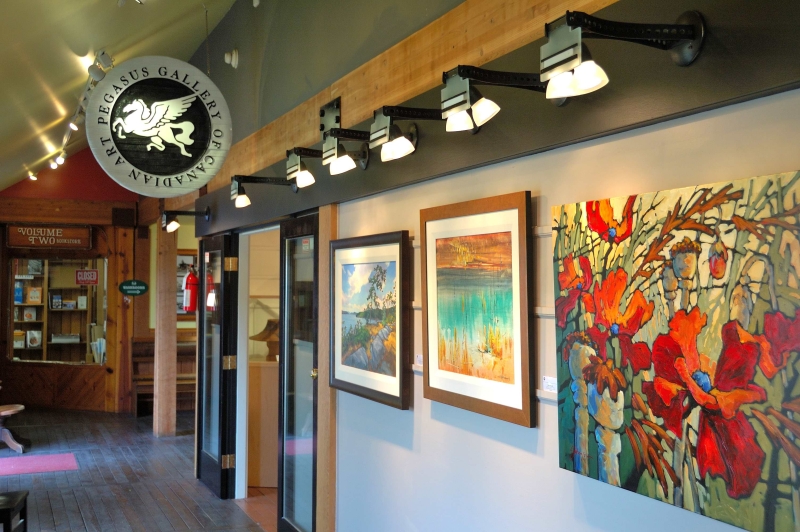 Pegasus Gallery of Canadian Art
A good place to begin, however, is at the Visitor's Centre. Ask for a map of the self-guided art studio tour. Although this tour includes the entire island, the greatest concentration of studios are within walking distance around the village. 
Salt Spring Island calls itself the "organic gardening capital of Canada." From April until October is the Salt Spring Market, held in waterfront Centennial Park. You'll not only find local fresh farm goods but also jewelers, potters, wood workers, weavers, visual artists and musicians selling their wares. 
Ganges has no shortage of restaurants and cafes. Some favorites include Barb's Bakery & Bistro for breakfast, and for lunch you can't go wrong at Tree House Cafe or Auntie Pesto's. For dinner you can try the Oystercatcher or the Hastings House located overlooking the harbor, on Upper Ganges Road. Reservations are necessary at this Relais & Chateaux recognized establishment, you're in for a terrific culinary treat.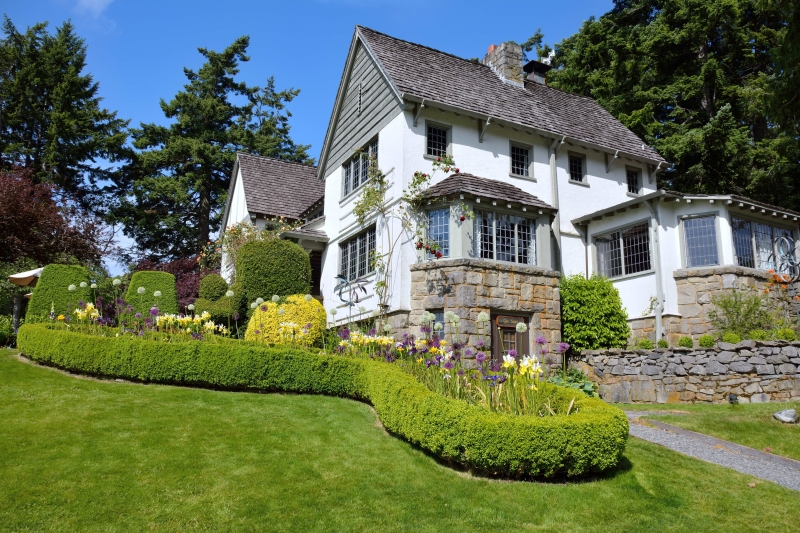 Hastings House
Whether arriving by ferry, floatplane or boat you will find Ganges residents keen to share with you an enjoyable time in their little piece of paradise.