Getting the Most From Weather Observations
5th September 2023
Most boaters know it is good practice to monitor appropriate VHF radio frequencies. Staying informed of current weather conditions and short-term forecasts will contribute to safer operating decisions (including go or no-go) and enhance the comfort of everyone aboard. Environment Canada broadcasts information on weather channels WX1, 2, 3, 4 and 8 as well as on channel 21B from a series of transmitters located as far north as Dundas Island in Dixon Entrance. With a good antenna and receiver, reception is available on one or more of the VHF channels in most places traditionally frequented by pleasure boaters. There are exceptions where topography restricts VHF reception such as Princess Louisa Inlet.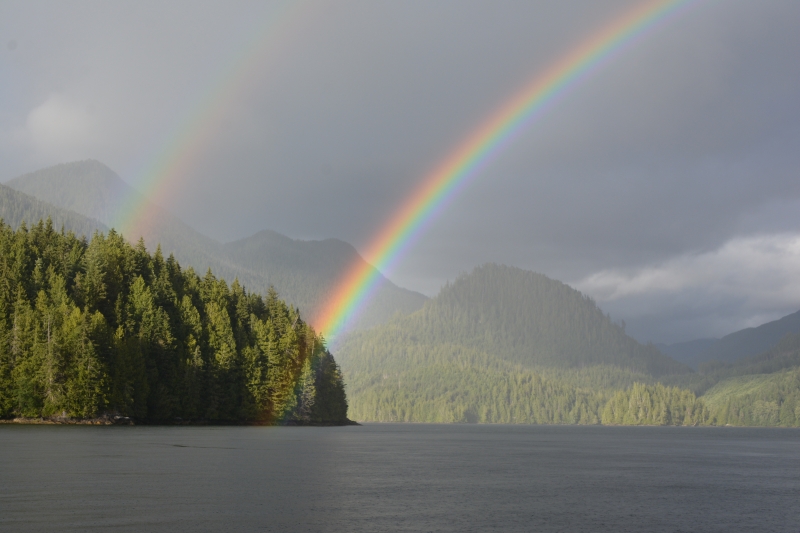 Environment Canada's VHF marine weather reports (current and forecasted) available 24/7 contain the following useful information: Wind direction and speed; weather conditions including precipitation and visibility; Freezing spray; Air temperature; Wave height; and Extended Forecasts.
By listening to Environment Canada VHF broadcasts, skippers can receive relatively current information available about conditions at a variety of weather stations "upstream" from their immediate location, as well as confirm that the favorable conditions they may observe on one side of the Strait of Georgia or other relatively open body of water are prevalent at our destination. Environment Canada provides observations from more than 60 buoys, lighthouses, and marine weather stations along the BC coast, and each of the regional weather broadcasts will include a different set of stations most helpful to listeners in that area.
Many of the reporting stations aren't going to be immediately familiar to boaters from out of the area. Boaters on a summer cruise may be less than intimately acquainted with for example , La Perouse Bank, but weather information from that offshore station can provide an early clue to changing conditions when the wind is from the west or southwest. Boaters planning to cross the Strait of Georgia between Silva Bay or Nanaimo and Garden Bay or Secret Cove will appreciate knowing that conditions at Merry Island and Halibut Bank are important to consider when crossing from the Vancouver Island side of the strait. Boaters making a Strait of Georgia crossing from the mainland side to Nanaimo area will pay particular attention to conditions reported at the Entrance Island and Ballenas Island marine weather stations. Awareness of weather at the daily destination as well as point in between can be useful. Marine – Environment Canada publishes three diagrams detailing the locations of the weather reporting stations, and their VHF WX channel, on the west coast of British Columbia. The area is divided into North Coast, South Coast and Georgia Basin regions.