Getting Top Dollar When Selling Your Boat
5th July 2020
A little effort will reap big benefits.
Whether you are ready to upgrade to a larger vessel, or still happily enjoying yours, the time will come to consider selling your boat. This is a road map to help you prepare for selling your boat. It helps to pay attention to these items for your own enjoyment and safety now as well as more money in your pocket later.
The three most important factors affecting the sale are price, condition, and exposure. Exposure means that to sell your boat, potential buyers need to know it is for sale. This is advertising and marketing of the vessel and that is the job of the selling broker. So, let us talk about the one factor most under your control and probably the most neglected – condition of your boat.
Dock Appeal
Cleanliness may be next to godliness, but it is also key to selling your boat as quickly as possible and fetching the best price.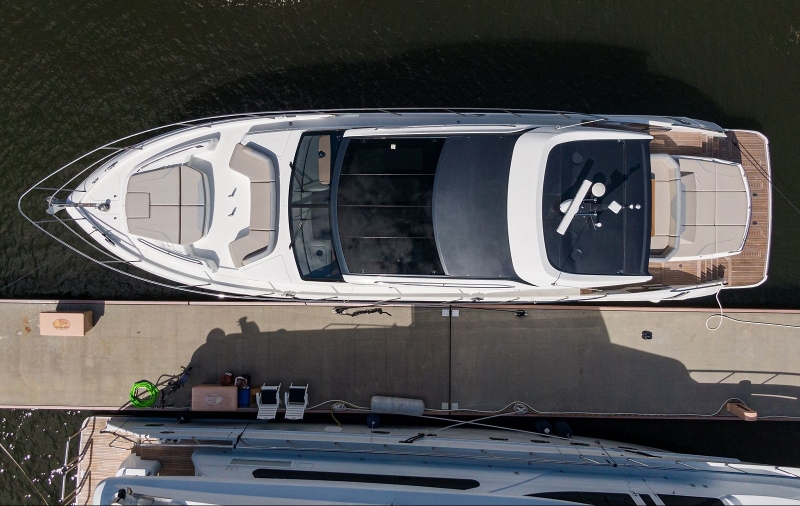 It is a natural human trait: We draw conclusions based on first impressions. When a potential buyer walks up to your boat and sees ratty docklines or an oxidized hull, it is clear the essentials have not been cared for. When the buyer investigates the bilge and sees rusty brown water, it is obvious the owner is not a good boat keeper. If they pull an engine dipstick and sees dirty black oil, well what would you think about the engine condition?
When the prospective buyer sees a boat that has not been properly maintained, two thoughts enter their mind, maintenance is equally shoddy on all systems and secondly low-ball offer.
Any yacht broker will tell you that the first 30 seconds aboard are the most important, and if the buyer sees a sparkling boat, it is already half sold. In real estate, the three most important words in a home are "location, location, location." For selling your boat, it is appearance, appearance, appearance."
Prior to listing the boat with a broker, wax the hull, polish the metal to a gleam and add a coat of fresh varnish. Teak decks and caps should not be gray, and fiberglass decks should not have stains. A small investment in maintenance can earn you thousands when selling your boat.
An excellent example is how one of our customers received top dollar for his vessel. His boat had never been waxed or polished for 3 years and had no routine service completed. After the hull was cleaned and waxed, and routine maintenance was completed the sell price went up about $100,000 for only $20,000 worth of work and there was no doubt that it helped sell the boat. We will never know for sure, but the new owner may have walked away had nothing been done.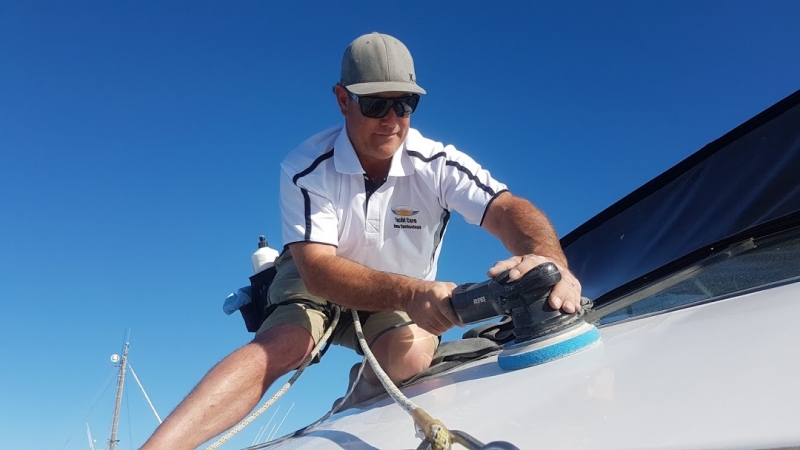 (Image: Oceanix Yacht Care)
If it is a sailboat or motor sailor, wash all halyards and sheets in a washer, on gentle cycle. Throw in a little fabric softener. You will be amazed at the improvement in the look and feel of the lines, especially if they have been in saltwater. Do not put them in the dryer, just coil loosely and put back on the boat. By the way, before pulling halyards and other lines from the mast, be sure to send up "messenger" line so you can get the halyards back in place.
Sails have surprisingly little impact on the sale of the boat. Whether you have five sails or twelve will not make or break a sale either, unless perhaps it is an all-out racer. The condition of the sails, in the extreme, may affect the price, but not the sail. That is, if you have only a main, jib and genoa, they are all 30 years old, and they are as limp as a handkerchief, then you can expect a lower price, but if the buyer likes the boat otherwise, you have a sale. It is not recommended to replace all the sails, because you will only recoup a fraction of the cost.
Inside, give your boat a good spring cleaning. If you have carpet, a shampoo will remove the dirt and stains. Curtains, blinds, and upholstery need cleaning too, especially if there has been pets or smokers aboard.
In the galley, it is particularly important to clean the microwave, stove, and oven to get rid of spills and crumbs, because many women look at the stove to see how well the boat is maintained. Empty the refrigerator, clean it thoroughly, and leave an open box of baking soda inside to remove any odor.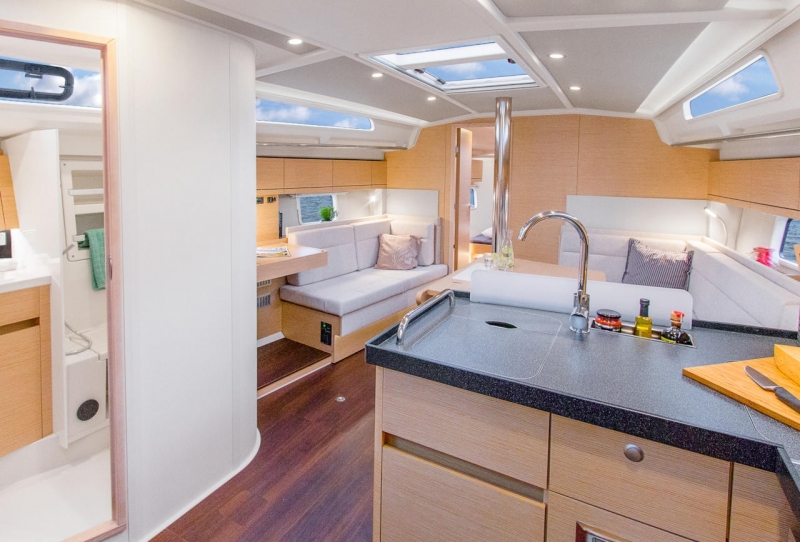 Wipe down all cabinets and bulkheads using a household cleaner.
When cleaning, do not just think about the broad strokes, such as the hall and deck. Get down to the details, also. Nothing makes a worse first impression then a once yellow shore power cord that is a sticky-icky blackish color.
Service
When the vessel is taken out on a sea trial, you want it to run flawlessly, and want all mechanical and electrical components in working order. There are few things more embarrassing than planning to take a buyer out on the water, only to be sidelined by faulty equipment. Not to mention most buyers and lenders require a survey before closing, so issues will inevitably be found. Buyers will likely notice problems with the boat, and some small fixes can have a huge impact on the closing price when selling your boat.
No matter how few hours your boat, engine and systems may be used in a year or in 10 years, the fact that it's sitting in saltwater, a very corrosive environment, puts wear and tear on the vessel and equipment even while idle tied to the dock.
Whether you plan on selling your boat or not, a preventative maintenance plan not only pays dividends when it's time to sell but also minimizes the likelihood of an equipment failure which could become a safety issue while you are at sea. Regular maintenance will also extend the life of your assets.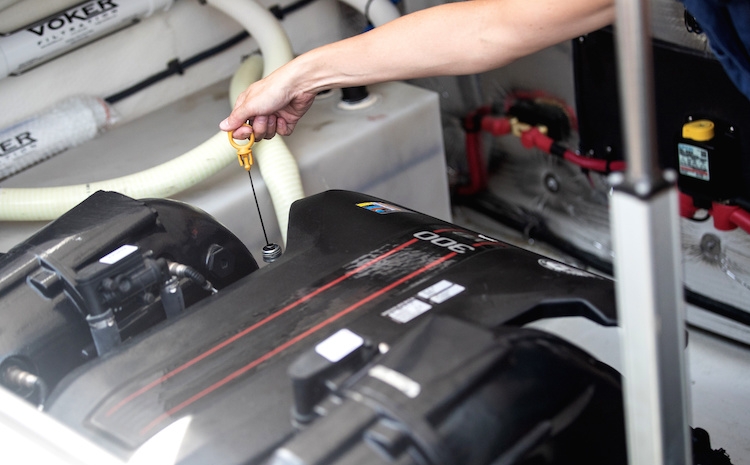 (Image: Discover Boating)
The adage, "Pay now or pay more later" is no truer than when it comes to boat ownership. Delaying regularly scheduled maintenance and repairs may lead to additional failures and repairs. Ignoring maintenance until something cracks or discontinues working properly and then spending a month or limited cruising or worst yet delaying putting the boat on the market while waiting for service and parts is not a good approach.
There are a few basic items that require constant maintenance which the owner normally takes care of, and a few items that require maintenance at regular intervals which some owner deal with, but most leave to the professionals.
Make sure the mains and get home engines and generator start promptly. Many sales have been lost because a battery was drained, and the generator would not fire. Tune the engines and generator, and charge the batteries, because you want to impress the buy with engines that fire instantly when cold.
The key takeaway is that any service should be completed before the boat is put on the market to sell. Neglected repairs will have a much greater impact on the selling price. Buyers will undoubtedly point out any flaws and offer less money.
Also, keep in mind that it is usually worth having complex service and repairs done by professional. Documented work by qualified mechanics gives buyers peace of mind when making their purchases. DYI improvements can help save money but can negatively impact values if done wrong. And, remember to keep records of everything that you have done the boat.
Paperwork
Sure, a yacht can sell on its own, but with a little work, you can add immensely to the sale price. Some have assembled a notebook providing all the details of the boat's history. This includes the boat's log, maintenance history, spare parts inventory, warranty information, and upgrades made. A library of owner manuals for all the equipment aboard goes a long way when selling your boat, especially if it includes the boat's wiring schematics.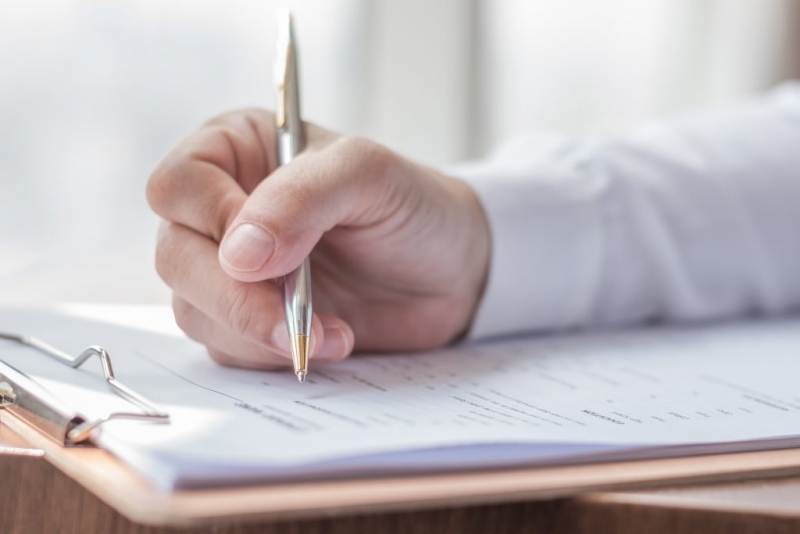 (Image: Vessel Documentation Online)
Have all vessel title, registration, and documentation available along with applicable radio station licenses and a waste management plan in a binder. Do not forget paperwork associated with the tender. It is nearly impossible to sell your boat if you do not have the required paperwork.
Prepare for a Survey
Before a sales contract is signed, the boat will go through a survey where the buyer hires a professional surveyor to check out all systems onboard. They go deep into the bilge and look for broken or outdated items. No boat larger than a dinghy sells without a survey these days, so it is better to fix things in advance.
Cure that erratic windshield wiper because of Murphy's Law, a surveyor or buyer will find it. Sure, you lived with it, but to the buyer it is an example of poor maintenance. It may cost you $100 to fix the compass light, but the buyer's surveyor may suggest taking off a thousand dollars because the compass might be bad.
Verify the fire extinguishers are current, the life jackets are legal, and the flares are within their expiration dates. Make sure all regular service for the EPIPB, survival life raft and engine room fire suppression system are up to date.
When it comes to canvas, if worn or tired: remove it, repair it, or replace it. To cut replacement costs, remove any thing that is not necessary to the sale. Repair the frozen snaps and zippers.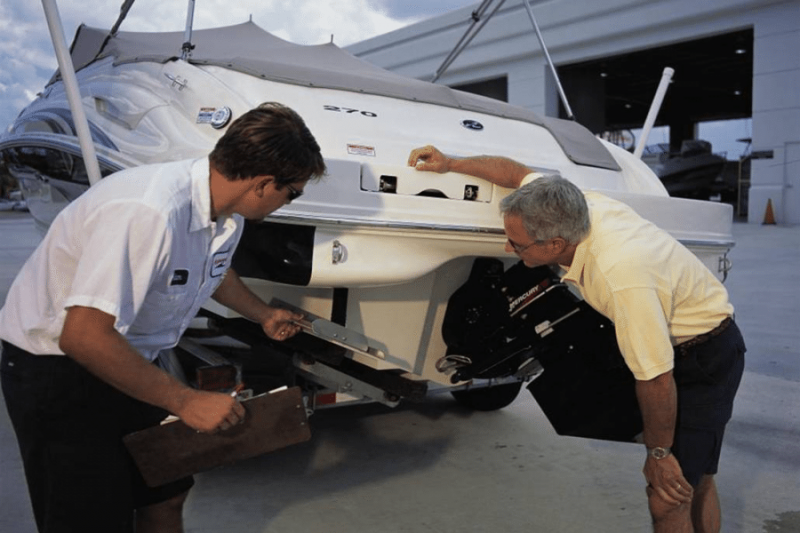 (Image: Power Boating Canada)
Your broker will likely have knowledge about the common problems that come up during surveys and can make suggestions of what services are worth your investment. They can also recommend improvements that can increase your boat's value.
Make Her Smell Good
A vessel must also smell fresh. How many times have you stepped below into a funky aroma that combines oil, mildew, dirty bilge, and a nasty head into a scent that is guaranteed to kill a sale?
Cleaning the boat thoroughly is a good start, but pay attention to the head, where it needs to look and smell like the day the yacht was launched. Empty the holding tank and add chemicals to neutralize any aroma. Make sure ports and hatches open to air the boat thoroughly. Think about how inviting it feels when looking at boats at the boat show and make yours the same.
Smelling fresh also includes the bilge. If it is grim, call in professionals who can steam or pressure wash it back to pristine condition.
Declutter
If you were to open every locker today, you would be astounded at the items you have aboard. It is better to show empty lockers and stowage areas, it shows off how spacious they are, rather than all your gear jammed in them to the point of overflow.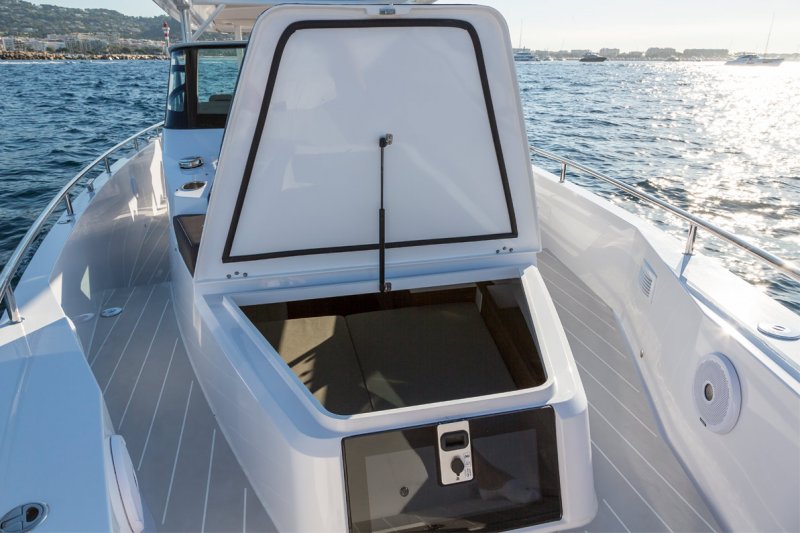 De-personalize
Take all personal gear off the boat because you want potential buyers to start imaging your boat as theirs. Remove personal photographs and clothing from the lockers. Not only will this get rid of personal attachments, but it will make the boat seem quite a bit larger.
This is also the time to remove anything that does not go with the sale. Too many million-dollar sales have been lost at the eleventh hour by the question of who gets the Weems & Plath bronze sextant that your grand-father used as a Merchant Marine back in the 1920's. Do not pillage the boat but take items with a personal sentiment and leave the rest.
Do Some Staging
Once you have completed the above think about doing some staging to make it convincing. Do not go overboard, but a few items can make all the difference.
The same goes for the staterooms. Do not leave the mattresses bare: a cheerful comforter with a couple matching pillows can turn the staterooms into an inviting gateway. In the head, hang one towel on the bar, or it will look too stark.
Do not go overboard with vases and décor: that is what you removed to make it look larger. Perhaps, a book or two on a shelf, a magazine on the salon table. Lived in but not overloaded is the goal.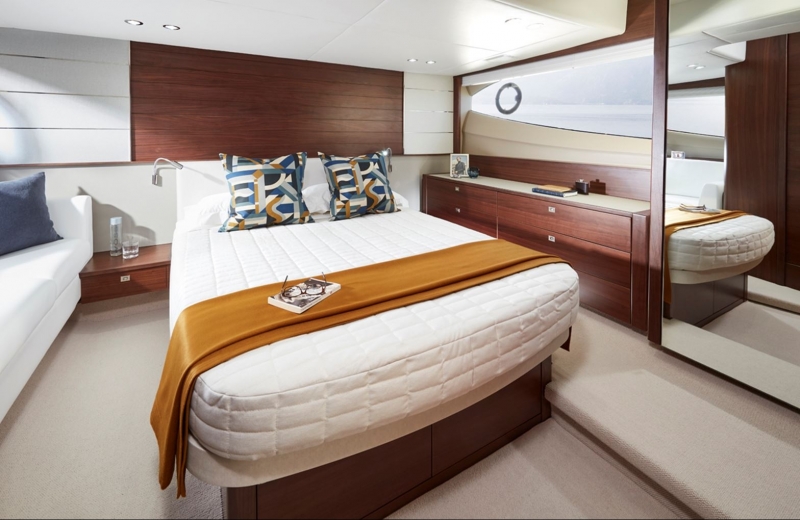 Exposure/Location
You have cleaned your boat and completed required maintenance and repairs. What else is there to consider? As they say in real estate, you must consider location! Fortunately, unlike houses, you can change location of your boat when you go to market. But, why does it matter?
As discussed earlier, you want to make the absolute best first impression. A nice boat being listed in a run-down marina to save on slip charges can affect first impressions. The problem is the surrounding boats reflect on your boat, which can dampen the hard work done to prepare it for sale. Furthermore, the boat can essentially be used as a floating billboard, so it only makes sense to put it in a location with high traffic and qualified prospects. You want your boat in front of as many qualified and interested customers as possible.
On another note, consider placing the boat in a show if you are looking for a quick sale. Your broker will know about upcoming events on the calendar that would be an opportunity for exposure.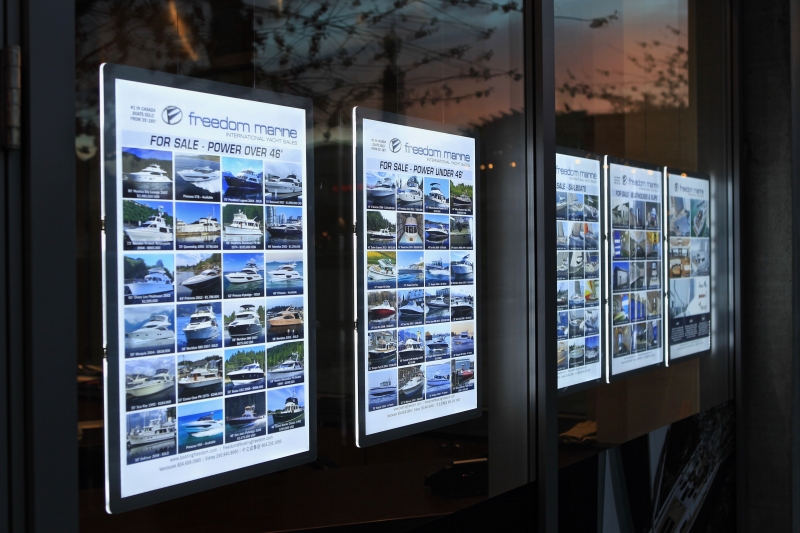 Please do not consider this a complete list of everything required to receive top dollar. It is merely a list of basic recommendations in selling your boat.
You have poured your heart and soul into your vessel and she looks showroom new in all areas, congratulations and thank you. You are a broker's dream and your boat will be a joy to show and sell. You should get top dollar, and you deserve it. Buyers pay more for clean and well-maintained boats. You are selling a lifestyle and fun and the buyer will see this when they do not see flaws.