Handy Galley Tools
16th May 2023
Everyone knows what you need in a good kitchen. It starts with a complete set of sharp knives and a means to keep them sharpened, good pots and pans, a solid cutting board, and the right bowls and utensils to whisk, flip, and mix. On a boat, you need all these things, too, though often in smaller supply. In this post we introduce you to some handy galley tools.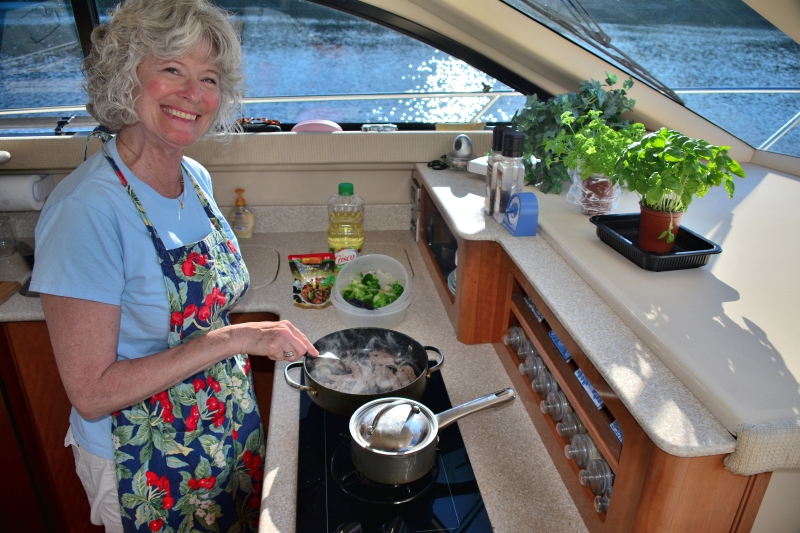 Over time, the boat galley can become as efficient and well equipped as any house kitchen. 
Here are some handy galley tools that can make your galley user-friendly. They aren't expensive, so if you know someone just getting into a boat or heading off to fulfill a cruising dream, put together a gift basket of these handy items.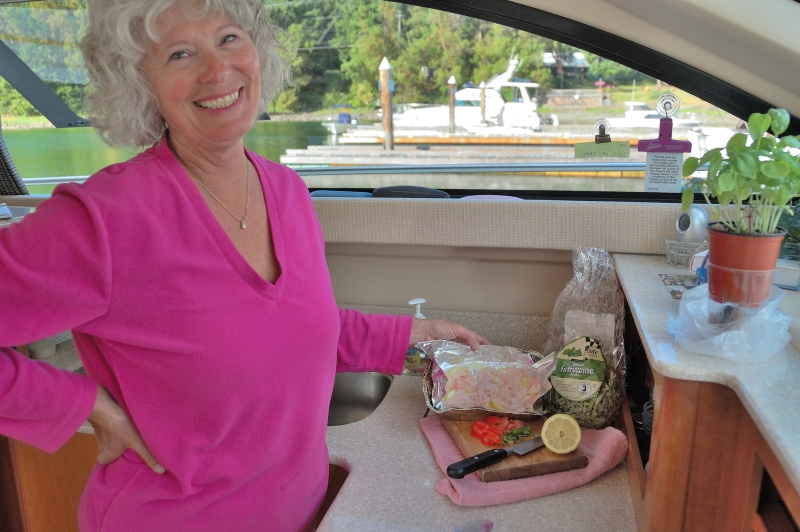 Silicone Cookware – When the inventor developed this synthetic rubber, perhaps storage aboard a boat wasn't the primary goal, but it sure is useful. Suggest carrying silicone muffin and bread pans, baking pans, veggie steamers, measuring cups, and even a Bundt-cake pan on board. Metal cookware can rust in the damp, salt-air environment, and takes up a lot of space.  
Silicone material stacks well, takes up less room, and doesn't rattle. In fact, it can be used as rattle buffers in your lockers. The breads, muffins, and cakes cook well and come out of the containers quite easily. 
A Pressure Cooker – Get over the fear of the pressure cooker. The new ones have safety features to prevent explosions. Keep them clean and follow instructions and you'll find them very handy aboard. They can make cheaper cuts of meat more tender, cook beans and meals in less time to save cooking fuel or power, and keep your galley cooler in sweltering summer days because of shorter cooking times. 
Plastic Egg Container – Takes little room to store in refrigerator and keeps the eggs from breaking. The container has a rigid plastic bottom shaped to hold the eggs in place. 
Whistling Teakettle – A heavy-duty, stainless-steel teakettle is a must-have in the galley. A squat, large-bottomed one is best because it won't tip over while on the stove. Because you're on a boat and something always seems to come up, a whistle is handy to remind you that you've got water boiling. 
Beverage Dispenser – Whether tea, hot chocolate, or coffee is your drink of choice, an air pot is handy. It keeps the drink of choice hot. Make a big pot of lemonade and throw in an ice cube or two—it stays cool all day. And by using an air pot to keep drinks chilled, you won't open the refrigerator as often. 
Nonskid shelf liner – Put that nonskid material under dishes in the lockers, baskets on the counters, even the rugs on the sole. This stuff prevents things from taking flight and keeps the galley tidier and less noisy. When cut into little squares, it can also be used to reduce rattling. 
Airtight Storage Containers – Store rice, flour, sugar, coffee, tea, pancake mix, etc.., in airtight plastic containers which come in a variety of shapes and sizes. Beyond being stackable, the containers are airtight, leak-proof and have secure tabs that latch on each side, keeping them sealed no matter what. 
Sponges and Towels – If you find a sponge you like, take a lot of them with you. Sponges are sometimes hard to find in small stores, and they do get stinky, especially when you're catching, cleaning, cooking, and eating fish. Those super-absorbent miracle-fiber cloths are extremely useful in the galley and cockpit to wipe up rain and spills. They save you from using too many expensive paper towels, plus you don't have to worry about their disposal.  
Clothespins – These are great for sealing chip bags or rice and pasta bags. 
And Don't Forget… 
Insulated mugs and glasses.

 

A good cooking timer can remind you that something is on the stove or in the oven.

 
An easy-to-read oven thermometer helps make sure that your oven temperatures are correct.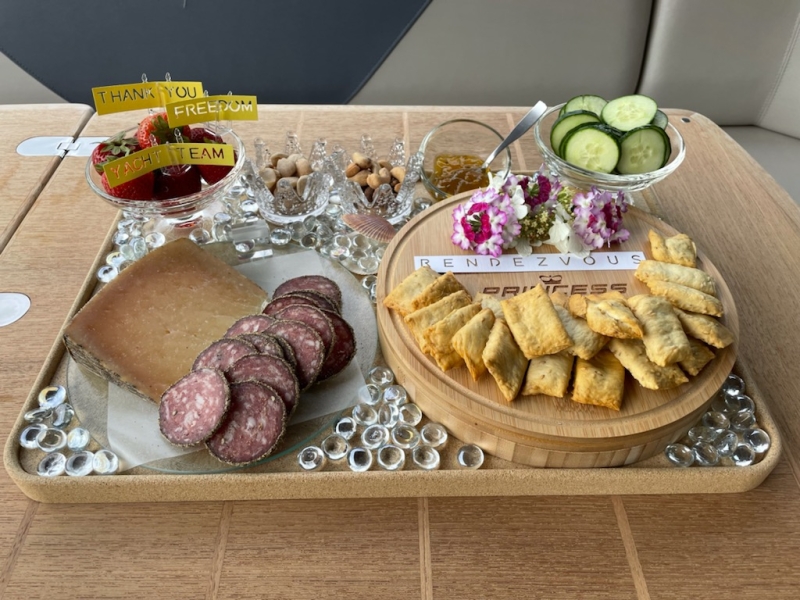 There are lots of great handy galley tools out there. Borrow tips that work for you!