New 45-footer in the pipeline for Axopar; new 22 and 25 models in Cannes
10th September 2021
Finnish builder Axopar is boasting its biggest ever display at the Cannes show this week, with 13 boats on display at its new site in the Port Vieux, a bold symbol if it were ever needed, of just how far the brand has come since its launch in 2014. Headlining during the press event was the news of its biggest launch to date – the Axopar 45, that will be available in five versions – Spyder, T-Top, Sun-Top, Cross Top and the XC Cross Cabin. Talking to a packed audience on the Quai Max Laubeuf, Axopar's co-founder Jan-Erik Viitala explained the multiple launch was designed to ensure the 45 was a "global product, usueable anywhere around the world." Production is expected to run to approximately 100 boats a year.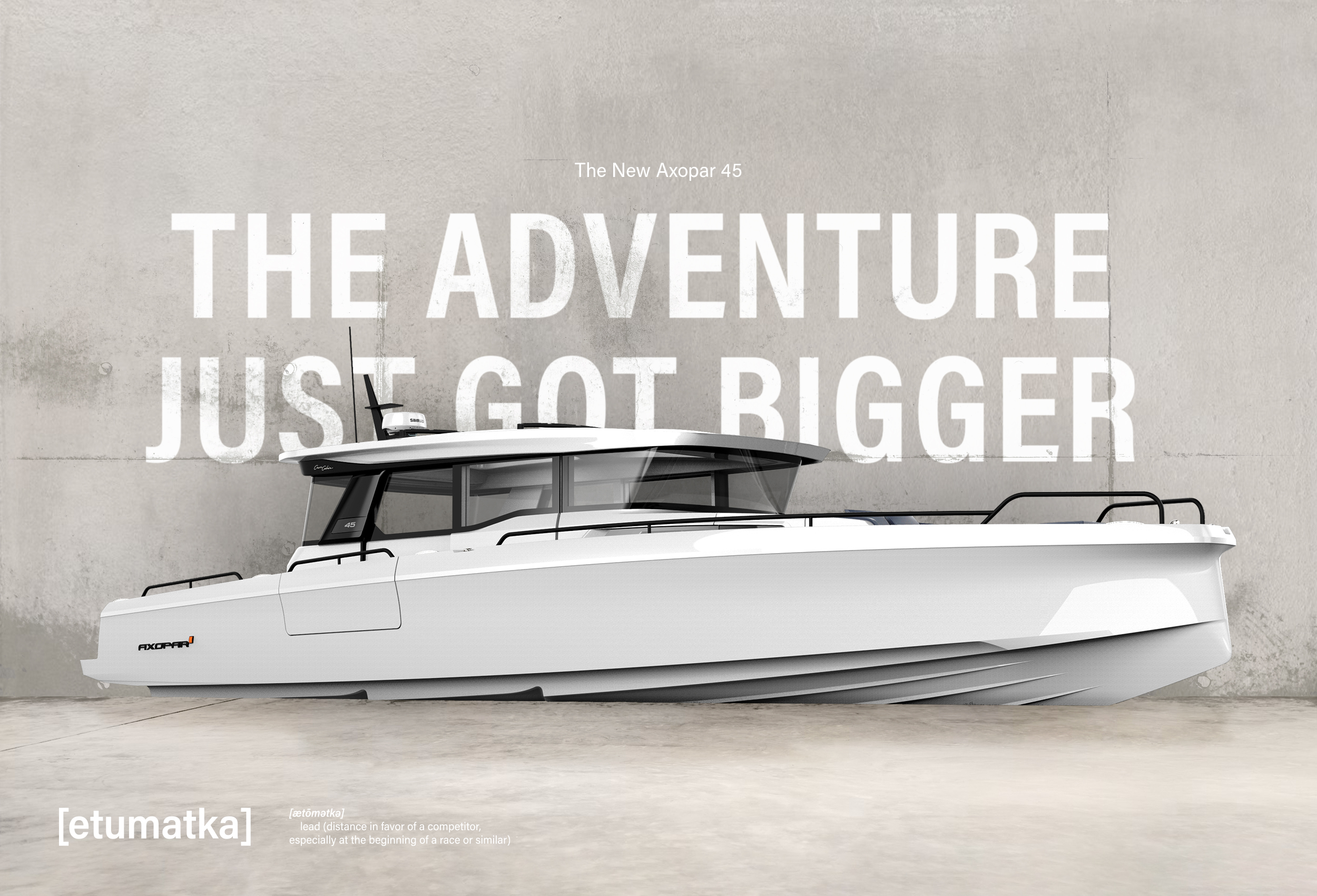 Axopar 45
Building on the Axopar DNA, the new 45 features a host of new details including side opening platforms amidships, the raised nature of which (they fold half way down the bulwarks) adds to the safety aspect, while also adding to the seating options when down. The boat also boasts standing height in the front cabin and toilet, with front lounge accomodation supplied as standard. On the 45 XC Cross Cabin there is also an innovative adjustable wetbar – the wetbar doubles as both a centre sofa and leaning post to maximise the functionality of the space behind the helm.
The 45 will make its world premiere at Dusseldorf in January.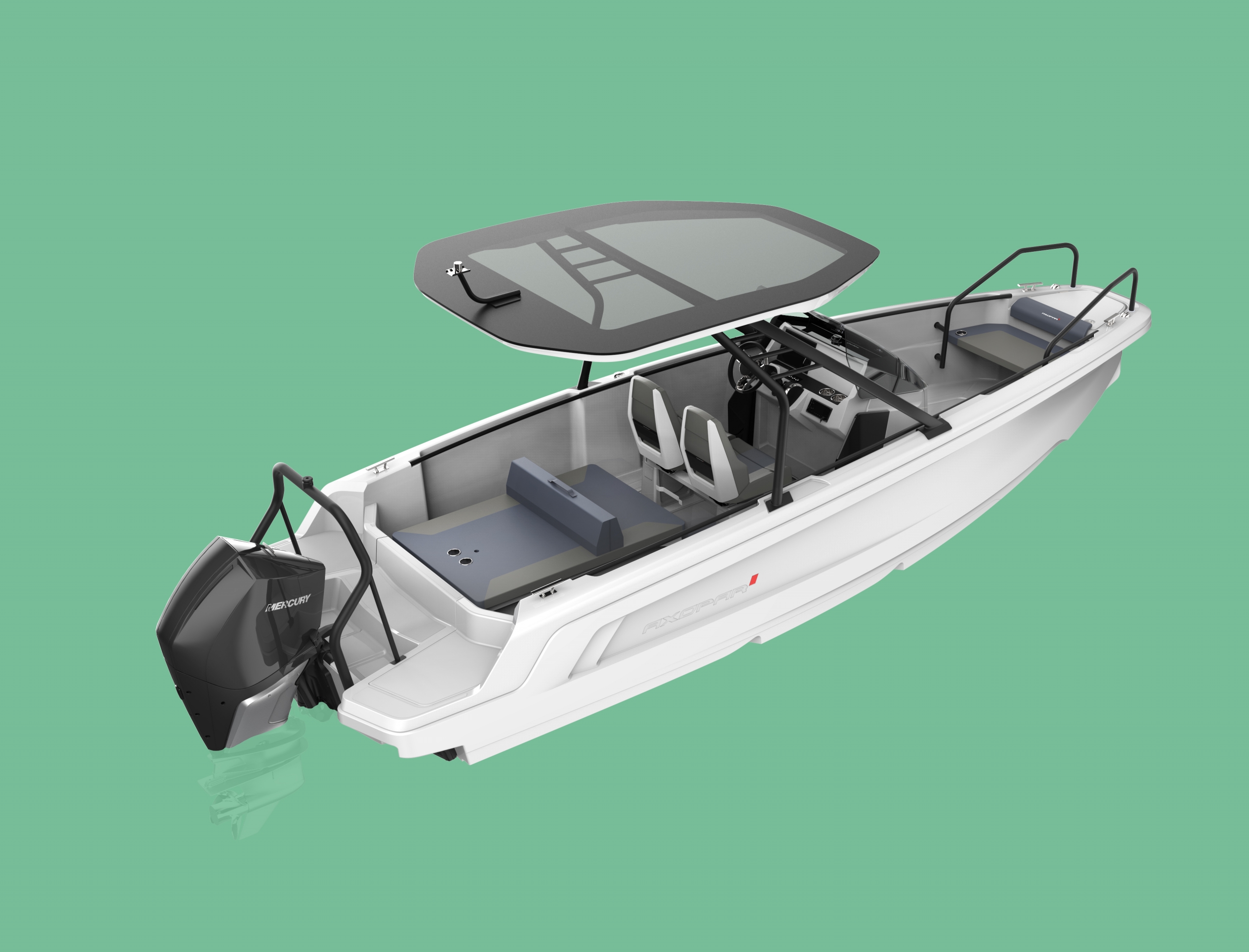 Axopar 22 T-Top
Making its world debut this week in Cannes, is the Axopar 22 T-Top, while a new Axopar 25 that comes in a Cross Bow and Cross Top versions is being given a pre-launch, to be followed by its official launch at Dusseldorf in January. The boat represents Axopar's first foray into the world of cuddy cruisers, and is another leap forward in terms of value for money;  offering more space, more  comfort and more all-round capability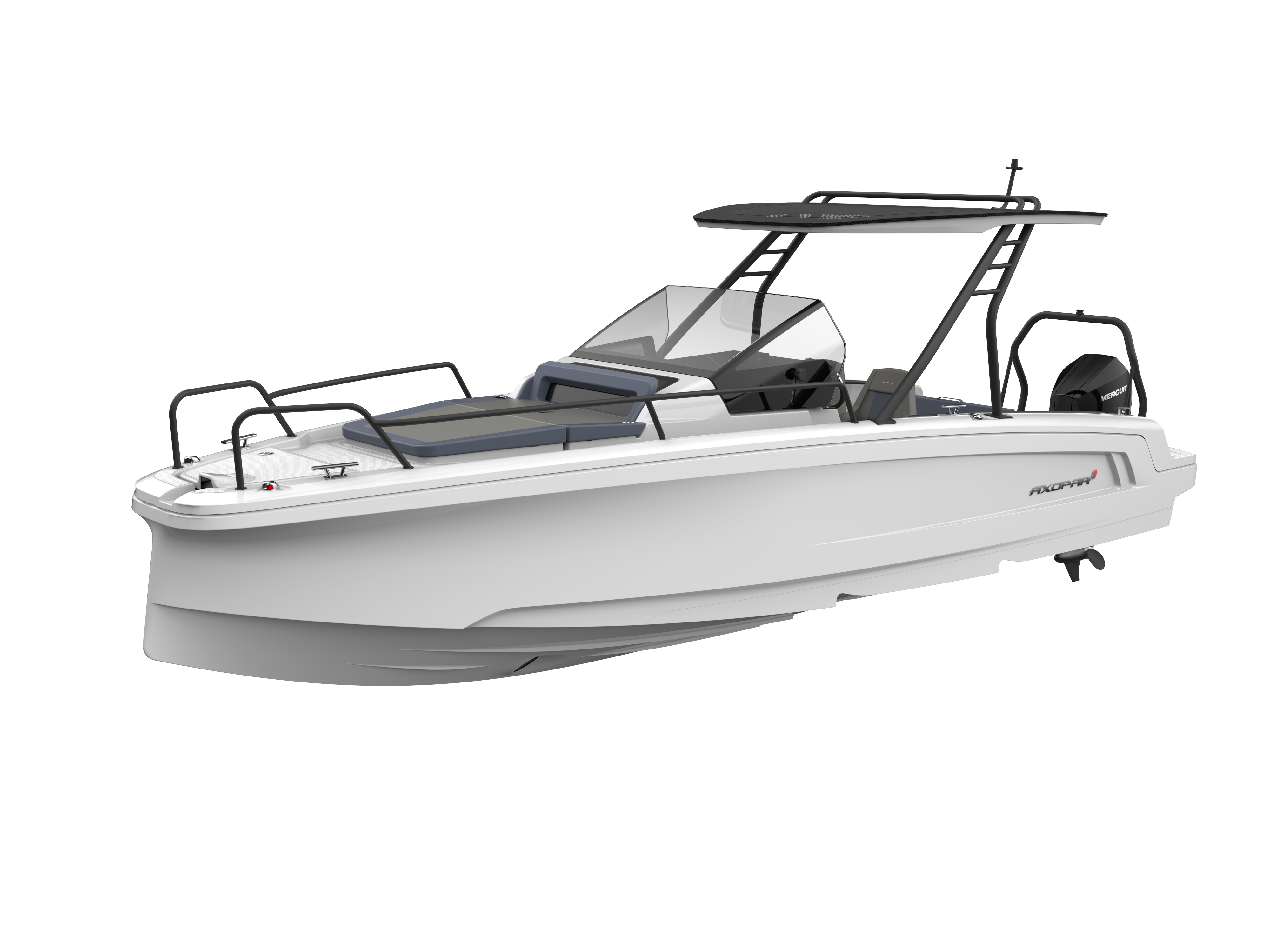 Axopar 25 Cross Bow