Prideaux Haven
3rd January 2023
When cruising through Desolation Sound, it's hard not to stop by the anchorages in Prideaux Haven to enjoy picturesque sunsets and scenic hikes in the calm bays around the area. There's an abundance of anchorages in Prideaux Haven – Laura Cove, Melanie Cove, and along the inside of the islands.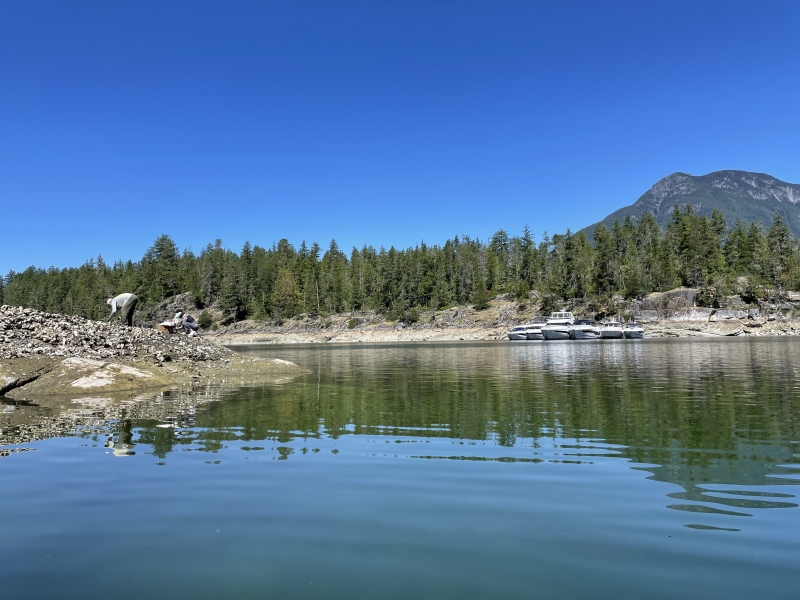 You'll find plenty of stern tie chains along the shoreline of the islands and coves, and the sheltered waters in the coves are also great to drop anchor. The bays in Prideaux tend to become very busy during the summer boating season, so no matter if you choose to stern tie or anchor, remember to be conscious of other boats around you and leave sufficient space on all sides.  
 Heading into Melanie Cove requires paying close attention to your charts, the entry at Lucy Point is relatively narrow with underwater rocks all around, reading your chart will be key to a successful entry. Remember to be mindful of other boats, inflatables, swimmers, and paddleboarders, go at low speeds where your wake won't disturb any of your neighbors.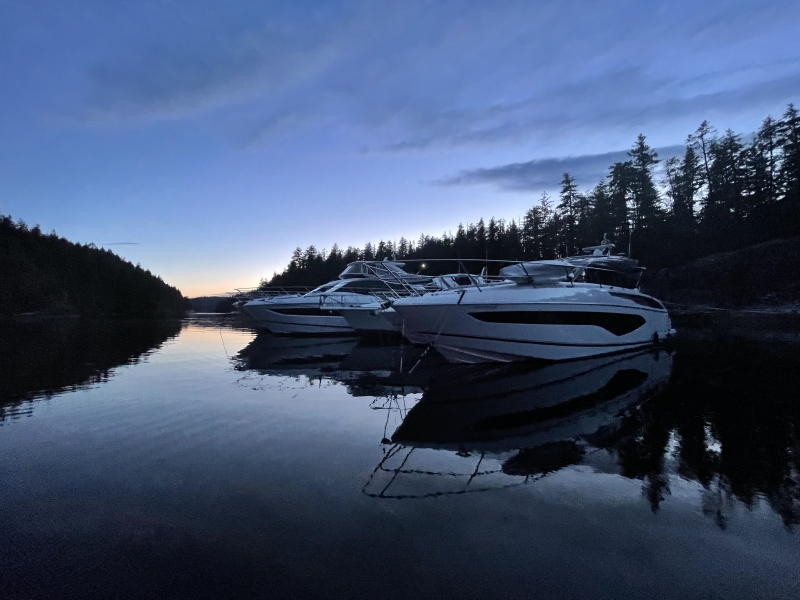 The tide changes can be drastic in the cove, with low tides exposing hidden shellfish along the rocks, and even a small island on the west end of the cove.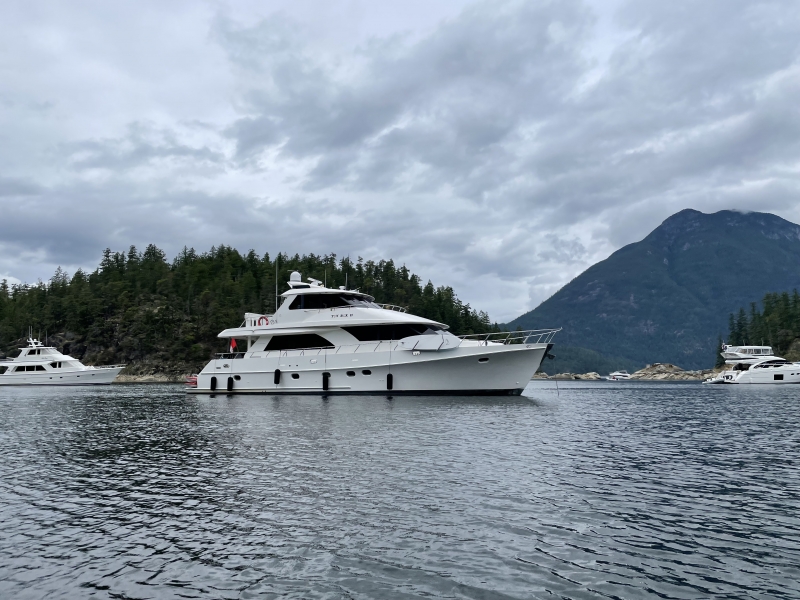 The calm waters of the coves in Prideaux are great for paddle boarding and swimming. There are also several hikes nearby, you can access the landing points via tender, paddleboard, or kayak. The family friendly hike accessible at Melanie Point is easy, pet friendly and provides a great overview of the boats anchored in the bay.  
 There's plenty to see, explore, and do in Prideaux Haven with its many coves, lagoons, and interconnected water ways. Plan to stay for at least 2 – 3 nights, or even longer for the full experience!