Sointula, Malcolm Island
16th August 2022
A fascinating history, well run marina, a historic co-operative store, free bike rentals, and plenty of rural charm and character makes Sointula (pronounces "Soyn too la") on sprawling Malcolm Island a memorable port of call. The town's name means "place of harmony" in Finnish. In this quaint 600-person settlement not much has changed over the past century.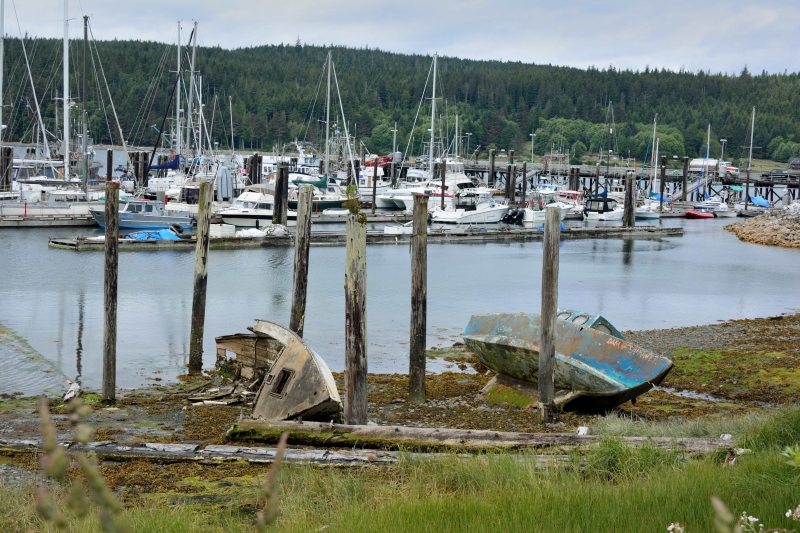 A sign of times gone by.
To appreciate Sointula is to know its past. The area's socialist history began in 1901 when 20 Finns, working for barely subsistence wages in the Nanaimo coal mines, rowed, and sailed their way to uninhabited Malcolm Island and saw there a hope for a self-sustaining co-operative settlement by farming the land and utilizing the riches of the forest and sea. Their utopian dreams were to establish an independent society based on equality and sharing. Their ambitious plans were derailed within a decade, but these visionaries established a peaceful and friendly establishment with deep roots.
Located in Rough Bay on Malcolm's southern shore is Malcolm Island Lions Harbour Authority which offers 3,000 linear feet of moorage on a first-come, first-served basis, as well as 15-, 20- and 30-amp power, water, Wi-Fi, and garbage. The marina also rents bicycles for exploring the island.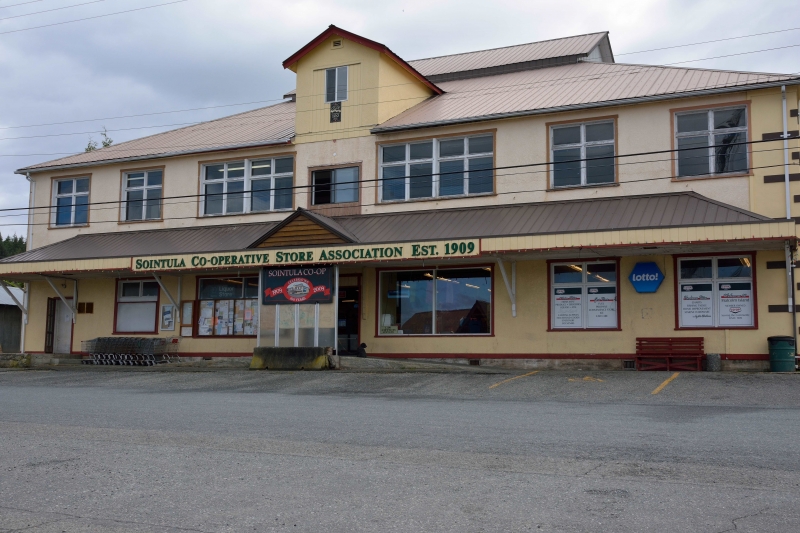 Sointula Co-operative Store Association established in 1909.
The docks are very well maintained and protected by a rock breakwater. The north docks provide closer access to the cleanly kept washrooms, showers, and laundry. Sointula Co-op Hardware across the road from the southern docks carries a broad selection of marine hardware.
For food you can stroll across the parking lot to The Burger Barn for lunch. The menu not only includes burgers but wraps, chicken strips, and fish & chips. Enjoy your meals at one of the picnic tables overlooking the harbour and Broughton Strait.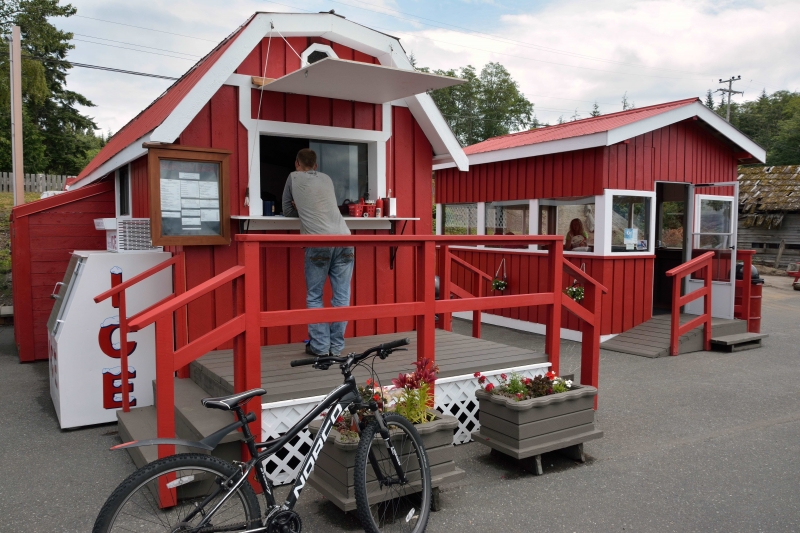 Great burgers and more at the Burger Barn.
Afterwards it's time to burn-off some of that lunch, so take the 1-mile walk to town. On the way there are pastel-coloured homes with cord wood stacks, creatively constructed wooden fences, well maintained gardens, decaying remains of boat houses and net lofts from a once flourishing fishery, artist's studios with art pieces on display, and friendly Sointula residents waving as they drive by. There is also evidence of the island's socialist tradition, remains of the Malcolm Island Shellfish Co-op, the Co-op Hardware Store, and cars with politically provoking bumper stickers.
Once in town there is the Sointula Museum which details the history of the community and its transformation from Finnish commune to the eclectic community of today. The heart of the village is BC's longest running cooperative store, formed as the Sointula Co-operative Store Association in 1909. Here visitors discover well stocked shelfs, a friendly butcher and clerks. The Co-op doesn't use plastic bags, so you're requested to provide your own bags. Across the street is The Upper Crust Bakery for some delectable tidbits.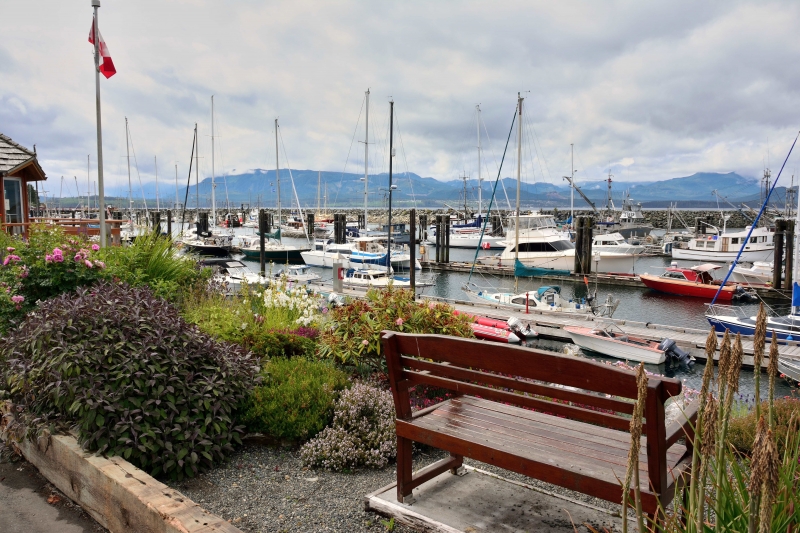 Marina is located in Rough Bay on Malcom's southern shore.
It's possible to shop for island made art and crafts at a few, in-home studios. The Sointula Resource Centre staff can point the way to the studios.
Malcom Island is a walker/hiker paradise with its rural roads and trail system. The 3-mile Beautiful Bay Trail from the Bere Point Campsite or the 1.8-mile Mateoja Heritage Trail, which leads north from the village and meanders back in time to an early 1900's homestead. Beachcombers delight in discovering the shoreline in Bere Point Regional Park, home to a whale viewing platform above the beach that the orcas are known to rub or a 1.5-mile seaside interpretive trail overlooking Broughton Strait. Many other publicly accessed beaches surround the island.
For more information checkout Sointula Harbour, and  Sointula – Vancouver Island North.
(Deane Hislop – In Partnership with Freedom Marine)