Sullivan Bay, North Broughton Island
6th March 2023
The first thing that strikes you when approaching Sullivan Bay Marina, located on Sutlej Channel, is the huge Canadian and United States flags signaling the location of the Sullivan Bay Marina Resort, and its floating community. This unique floating marina and village has an eclectic mix of wooden structures and float homes, some of which were brought into the bay during the early 1940s.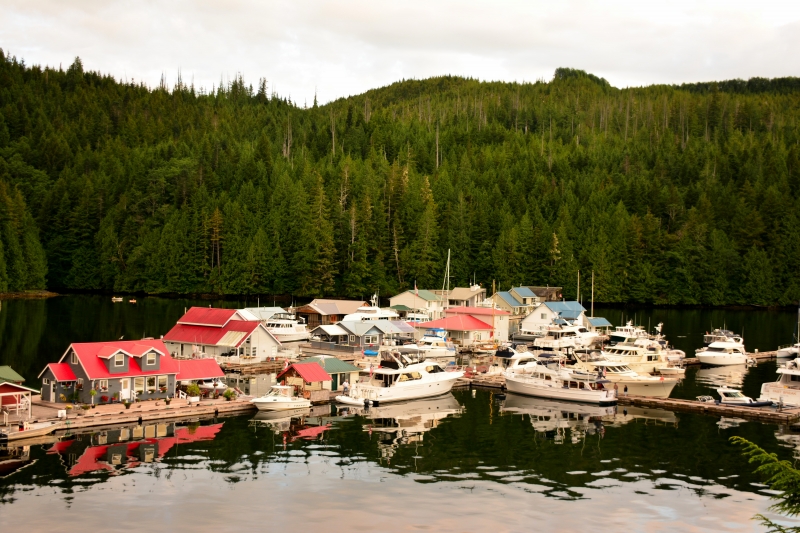 Over 4,000 feet of guest moorage on wide stable docks, 15, 30, 50 and 100-amp power, gasoline, diesel, propane, and Wi-Fi is some of what draws boaters to Sullivan Bay. The downtown area, as it's referred to, includes a small, yet well stocked general store, liquor agency, restaurant, post office and an international airport served by floatplanes. There is also a recycle center, exercise room, showers, laundry, and book exchange. There's even the Sullivan Bay Brig should crew members get unruly. There is also a nice little grassy spot "Poop Deck" on a separate floor for pets. 
The team at Sullivan Bay will boat-sit your vessel should there be a need to hop on a plane and fly home and tend to some business. The marina is also a convenient location for fly-in guests to join you for a portion of your cruise. 
The old town hall is now a cozy restaurant offering lunch and nightly dinner specials; the Friday night prime rib is a favorite. The walls are lined with photographs and mementos from Sullivan Bay's past.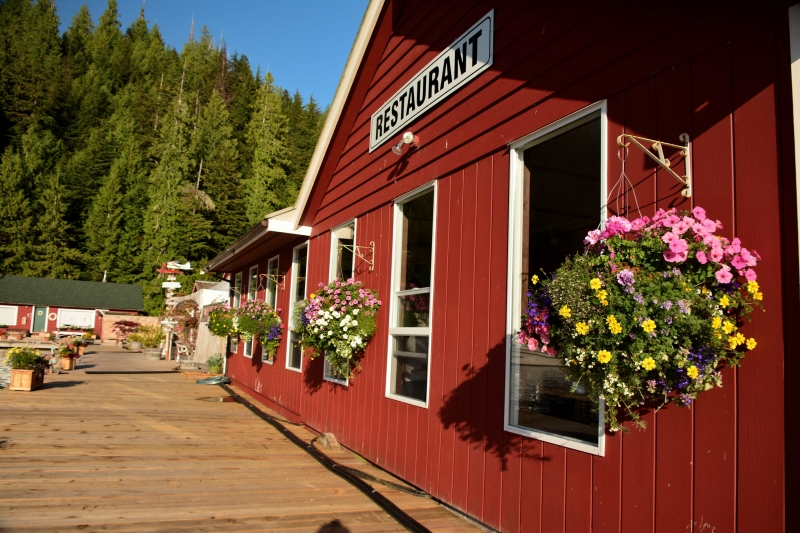 Don't look for a place to hike; this is a 100 percent water based community. Everything is on floats. To stretch their legs, visitors walk more than a mile of docks checking out the boats and float homes. 
Sullivan Bay is an extensive network of connected docks with a mix of old buildings and beautiful modern upscale homes in a residential neighborhood. Each dock is named, like streets in a city, and quaint street signs have been placed at each intersection. The home styles range from coastal traditional to modern. One has a helicopter pad on its roof. Some residents have a float plane tied at the backdoor or a boat moored out front. Regardless of the design, none seem out of place.  
From time-to-time bears can be seen foraging the shoreline behind the neighborhood of float homes. The fishing – salmon and bottom – crabbing and prawning can be quite good, and the staff is always willing to point out on the chart where to try your luck. But don't be surprised if they suggest fishing off the dock for halibut. It's common for guests to catch their dinner from the dock.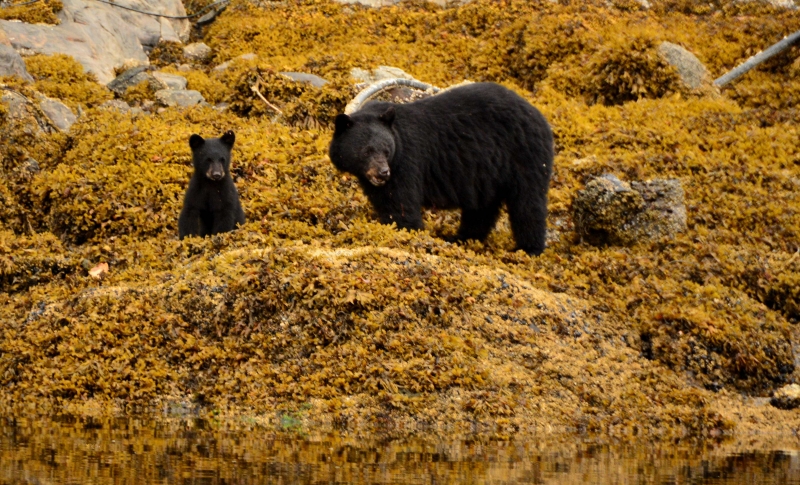 Even though you're in the Canadian wilderness, the marina staff throw a heck of a 4th of July party annually. The celebration includes a parade along the docks, and with some in costume making as much noise as possible. After the morning parade, everyone relaxes a couple hours and rests up for the kid's fishing derby followed by the blindfold dingy races. The evening festivities include a barbecue dinner, live band, and dancing on the dock. This is the place to be for the Fourth if you're in the area. Moorage sells out well in advance so reservations are a must. 
For the golfer onboard and even the non-golfer alike, you can enjoy a daily golf contest at the prestigious, single par one hole, Sullivan Bay Golf Course. The green is a small floating satellite dish covered with Astroturf anchored out off the end of a dock, 90 to 150 yards out depending on the tides and current. Winners receive fresh baked pastries the following morning and a hole-in-one wins a one night's free moorage.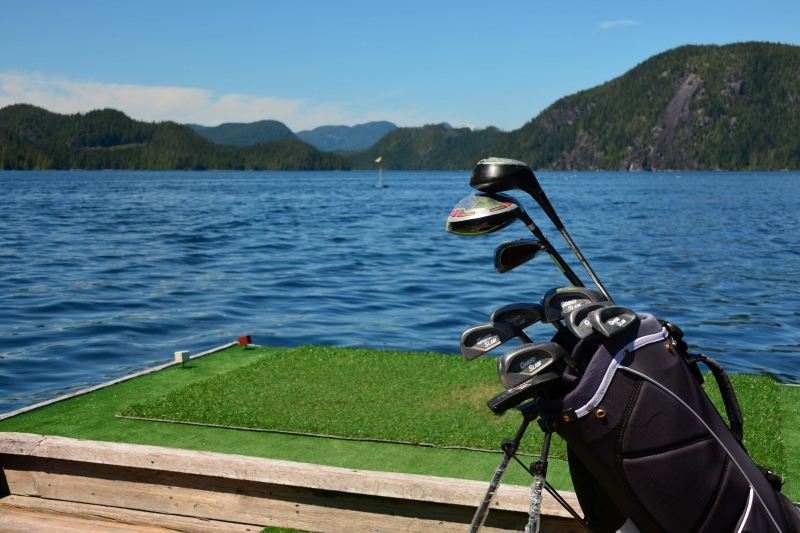 Each evening, after the golf tournament, the marina staff host happy hour at the covered town square. Everyone is asked to bring an appetizer to share and their favorite beverage. It's a terrific way to meet your new neighbors, trade boating stories and fishing lies!