Tips for the First Time Inside a Passage Cruiser
1st May 2023
Who among us hasn't daydreamed about the ultimate cruise up the beautiful and breathtaking B.C. Coast? The one where you depart in June and you're self-sufficient until returning home in September. For many boaters it's just that, a dream for whatever reason. It doesn't need to be just a dream once the decision is made to go, the following are helpful tips for the first time inside a passage cruiser.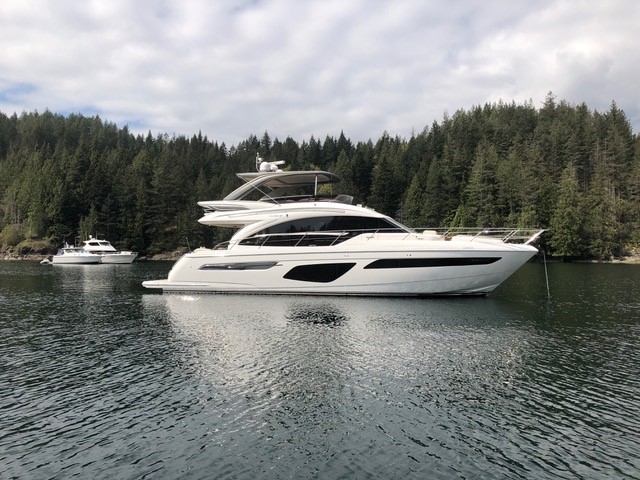 Know Your Boat
A basic prerequisite is you need to be familiar with the operation and inner working of your boat before leaving the dock. But ask yourself: Do you know the location of your through-hull fittings? If something is off, can you access your battery-disconnect switches easily? When was the last time you inspected the steering gear?
Library
Establish an onboard library of owner manuals for each piece of equipment, such as motor, transmission, refrigeration, head equipment, winch, electronics, galley equipment, steering and hydraulic systems to name a few. They will be invaluable should you experience a problem or need to perform some preventive maintenance or trouble shoot an issue.
Also, fill your library with a selection of cruising guides and tide/current predictions books to refer to during your trip.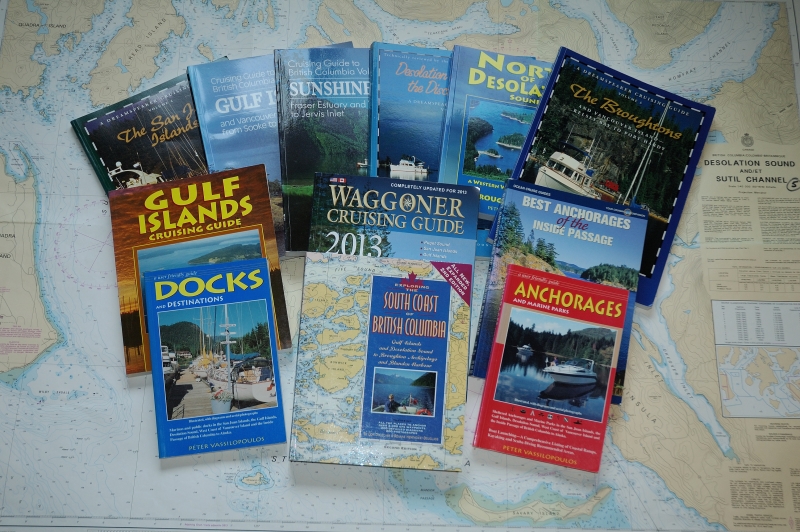 A good selection of guides and charts are invaluable
Spare Parts
The further north you travel, the fewer places you have to find spares. Carry at least the following: fuel filters, injectors, drive belts for the motor and generator, impellers, spare coolant, oil, hydraulic-steering and trim tab fluids, macerator, and head repair kit.
Tool Bag
Having spares onboard is a good idea, but they serve no purpose if you don't have the tools required to install them. Every boater should carry a minimal assortment of handy tools onboard. Most engine manufacturers provide a complete list of required tools for preforming maintenance and repairs. Then there are those tools that make things go easier, like: hearing protection, headlamp, magnetic wand, telescoping mirror, multimeter, wire strippers to name a few.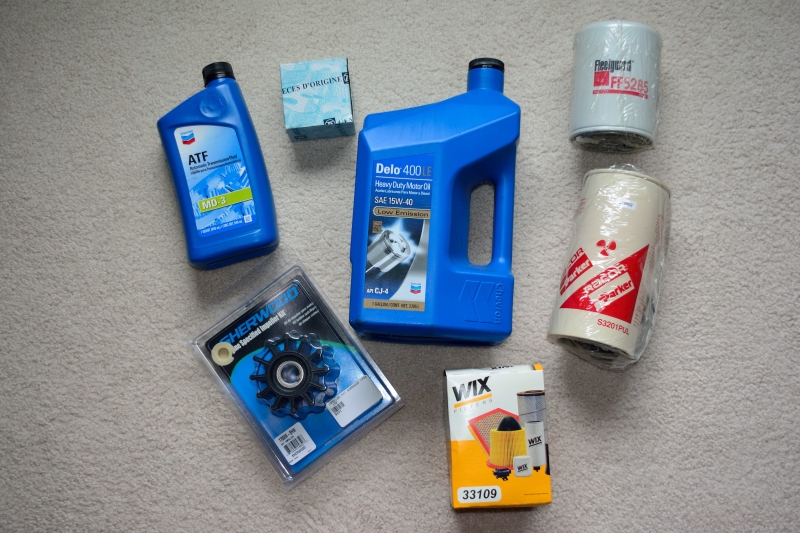 Spare parts are an essential when coastal cruising
Navigation Skills
Know the Rules of the Road, basic navigation skills, and how to operate the onboard electronics. Have a complete set of paper charts and study them. If your electronics fail, you can fall back on the paper ones.
Make tide and current awareness part of your pre-departure checklist. Ensure you know the time, strength, and direction of tidal currents. Most electronic software has a very easy to use tide function.
Seminars
A good way to prepare for your first time cruise along the Inside Passage is to attend a seminar. They are offered during boat shows or by organizations and companies throughout the year. They address such topics as; what to expect, how to prepare, route planning, navigation, weather, transiting rapids, straits, and open water.
Internet access
If your boat has satellite Internet access, great; otherwise, don't count on it until you reach populated areas. A Wi-Fi antenna and booster mounted high on the radar arch or a Starlink can mean the difference between having and not having an internet connection strong enough to handle email or surf the Web.
First Aid
There's nothing worse than seeing a loved one wounded or sick – except maybe being unable to do anything about it. Buy the best kit you can afford, then ensure you and your mate take a first aid course. Knowing how to dress a wound, or brace somebody until help arrives, can make a crucial difference. Taking a CPR course could also come in handy.
Make sure you have enough of your prescription medications in prescription containers and an emergency supply of wide-spectrum antibiotics, prescribed by your doctor. Also ensure your onboard first aid kit is well stocked to cover any emergency situation.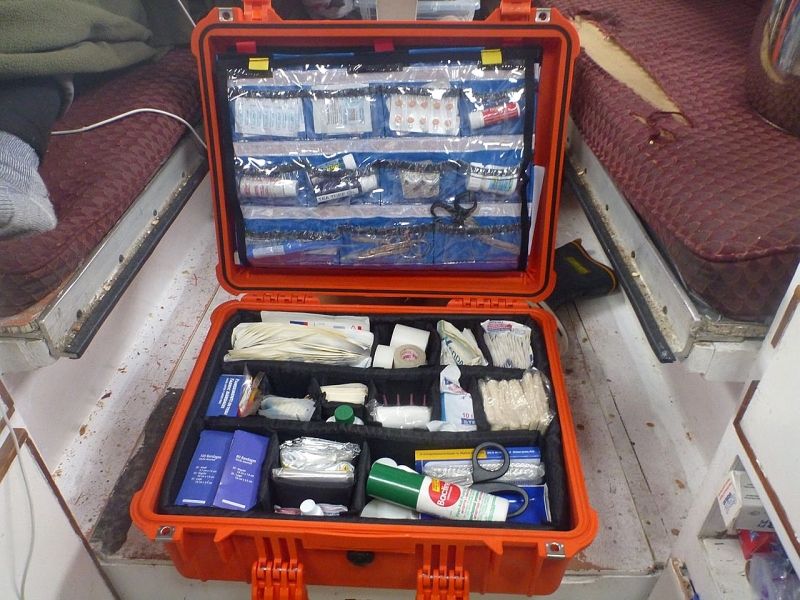 Make sure your first aid kit is full
Memories
As wonderful as memories of cruising the B.C. Coast may be, you will want a more tangible memory. Make sure the digital camera is always charged and there are spare memory cards. A picture, after all, is worth a thousand words, and sometime that's what's needed to convey the wonder of the experience, or just for a future stroll down memory lane.
Schedule
Weather conditions on the B.C. Coast are usually good but there are occasions when it's best to hold-up and wait out inclement weather. Conditions can become difficult, and cruises are delayed for a day or two. The best practice is to schedule in lay days in your float plan.
With these quick and easy tips for the first time inside a passage cruiser, get ready to cruise! Summer's nearly here.