Winter Boat Smarts
10th November 2022
Winter Boating Smarts
The summer boaters have packed it in, the tourists have gone home, and the islands and coast of the Salish Sea are peaceful and relaxing. Off-season boating can be beautiful but being prepared is critical when venturing onto cold waters. The normal boating weather we see in the summer change in the winter when air and water temperatures drop.
The key to avoiding trouble for off-season boating is to be thoroughly prepared to maximize safety before leaving the dock. The steps outlined below can make mishaps less likely:
Ensure all required by law safety gear is onboard and in working condition.
File a Float Plan. Tell friends and family exactly where you're going and when you plan to return.
Have a well-stocked first aid kit and know how to use the items in it.
Dress in layers and take along extra clothing in a waterproof bag.
Wear excellent quality, non-slip deck shoes.
Put together an emergency kit including blankets, handheld VHF radio, matches, disposable lighter, calorie-dense food, and warm beverages like coffee or cocoa.
Know how to make a distress call on a VHF radio.
Boat with at least one other person, two is better. If someone is injured or falls in the water, the other can summon assistance or help them back in the boat.
Take a boating safety course, and a first aid class.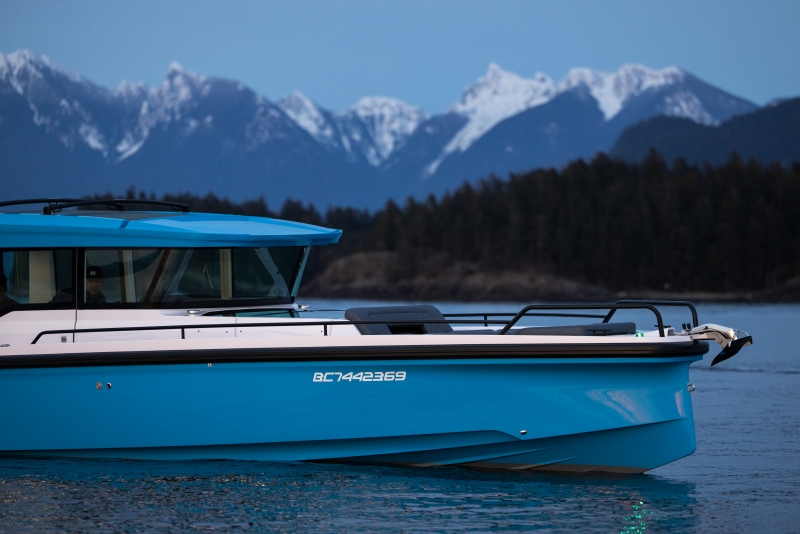 Good ground tackle is priceless for peace of mind it provides should the winds kick up. For off-season boating, anchoring an over-size anchor and chain rode are a desirable choice. The more remote the destination, the more prepared you should be. Use the weather forecast, tide tables and detailed charts to determine exactly where to anchor. Deploy extra scope so you and the crew will sleep better if the wind increases or changes direction. It is a good idea to always be aware of alternative anchoring sites that will offer protection should the wind direction shift. Always have a plan "B" in your hip pocket.
Keeping the boat's interior warm and dry is critical. First and foremost, for successful winter cruising is and adequate heating system. This is important not only for your personal comfort, but also for the boat itself, as heat is a critical component of keeping interior moisture levels under control. Electric heaters provide a compact, convenient option when shore power is available, but plan your cruising destinations around docks and marinas that have power available year-round.
A diesel furnace keeps the cabin toasty, dry, and helps dry wet clothing while tie to a dock or swinging on the hook. A hydronic heating system can be plumbed through the hot water tank for instant hot water. Outdoor activities are more appealing if you can easily warm up inside afterwards.
Peaceful surroundings make the off-season a wonderful time to enjoy the B.C. Coast. So, enjoy the quiet beauty, but also take the time to plan for seasonal conditions.