2022 Award Winners – The Standout Powerboats and Sailing Yachts
28th January 2022
It's award season in the world of boating, and we're excited to share that several brands we represent have won awards. Read on to learn what makes these boats special.
Sport Utility Vessel – BRABUS Shadow 900XC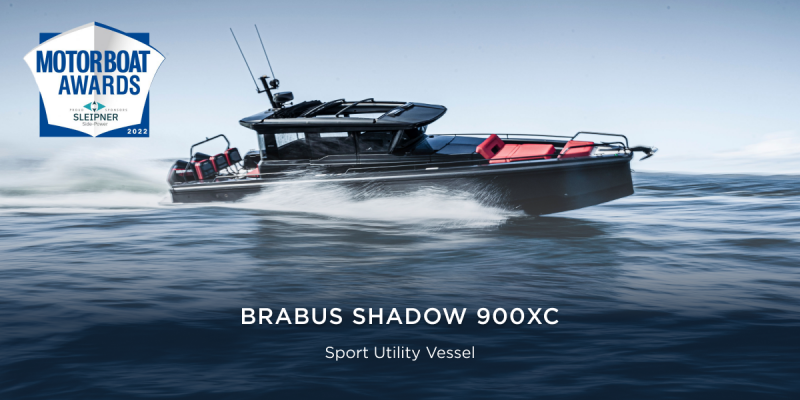 Utility and luxury come together on this boat. With its practical Axopar underpinnings, Brabus glamour, and performance to knock your socks off, this is the ultimate user-friendly super boat. Twin 450 HP Mercury racing outboards make cruising at 40 knots feel almost compulsory. While it's quick, it's also incredibly functional. You can comfortably sit seven people in the cockpit, socialize with friends on the spacious fore deck, and you have all the electronics necessary to be on the water smoother than ever before.
Learn more about the Brabus Shadow 900XC here: https://boatingfreedom.com/new-boats/brabus-shadow-900-xc-cross-cabin-black-ops/
Sports Boat Up-To 30ft – Axopar 22 Spyder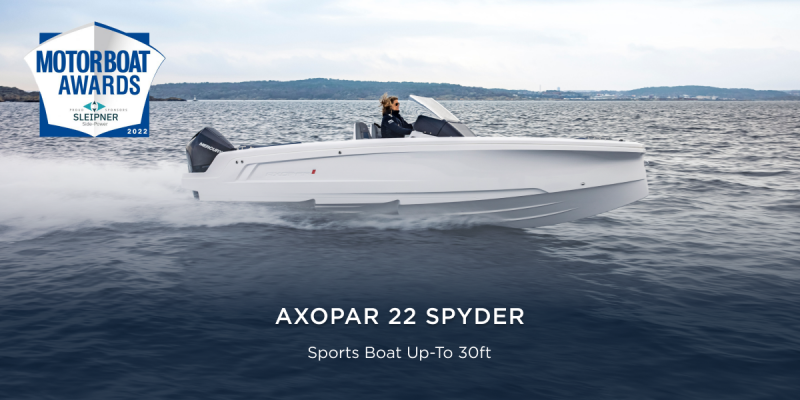 Axopar has always been known for creating exciting and innovative boats with great performance. The 22 Spyder is no different! It represents all the key unique features and functionalities that define a true Axopar. Crucially, as a starter boat it's good value for money, approachable, safe, and very easy to handle on the water.
Learn more about the Axopar 22 Spyder here: https://boatingfreedom.com/new-boats/axopar-22-spyder/
Flybridges Up-To 60ft – Princess F45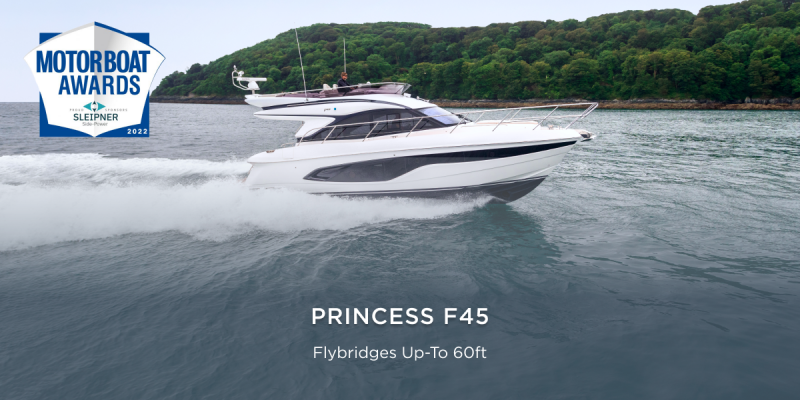 The exceptional F45 flybridge delivers unparalleled space, quality, and flexibility for the ultimate on-water experience. It's extended flybridge includes a seating area with a teak dining table and forward L-shaped seats that convert to a sunpad. Below deck, a full beam owner's cabin complemented by a forward en-suite cabin will exceed your accommodation expectations, belying her sleek proportions. Powered by Volvo IPS 600's and reaching a top speed of 31 knots, the F45 is a breathtakingly beautiful craft. A truly brilliant cruising boat for a family.
Learn more about the Princess F45 here: https://boatingfreedom.com/new-boats/princess-f45/
Flybridges Over 60ft – Princess Y72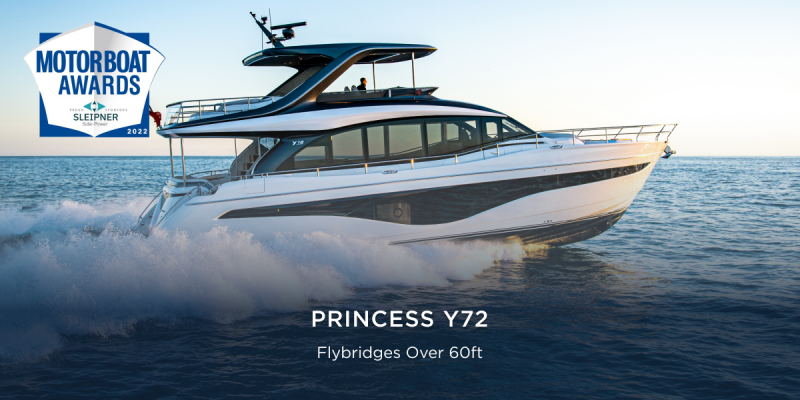 Finished to high standards throughout, the all-new Y72s design features are comparable to those of larger Y Class yachts. In the Y72, for all it's glamour, polish and detail, Princess also gets the formula right when it comes to seakeeping. It is as comfortable thundering along at 30 knots as it is with its stabilizers engaged slipping along in single figures. Moreover, it's 4500-litre fuel capacity provides excelling cruising range.
Learn more about the Princess Y72 here: https://boatingfreedom.com/new-boats/princess-y72/
2022 European Boat Award Winners:
European Yacht of the Year – Hanse 460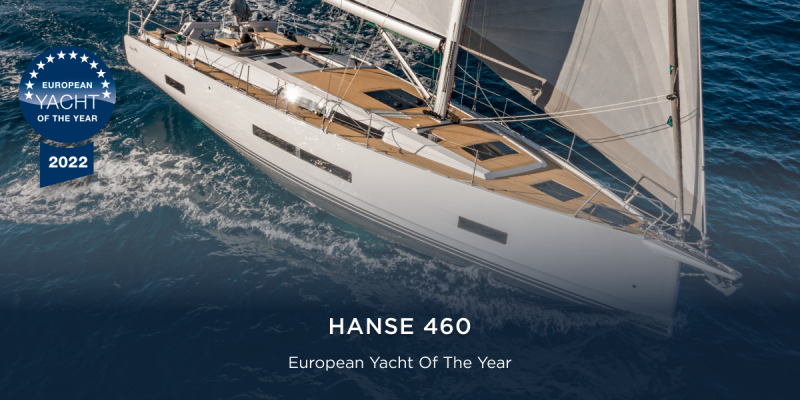 Radically innovative, agile and comfortable. This yacht – Hanse's first by the French yacht designers Berret-Racoupeau, combines maximum innovation and traditional Hanse values, such as fast cruising and easy sailing — all with a consistently modern sporty look. The result is a yacht that promises pure adrenaline and a stylish home at sea for families.
Learn more about the Hanse 460 here: https://boatingfreedom.com/new-boats/hanse-460/
Powerboat Up-To 10M – Galeon 325 GTO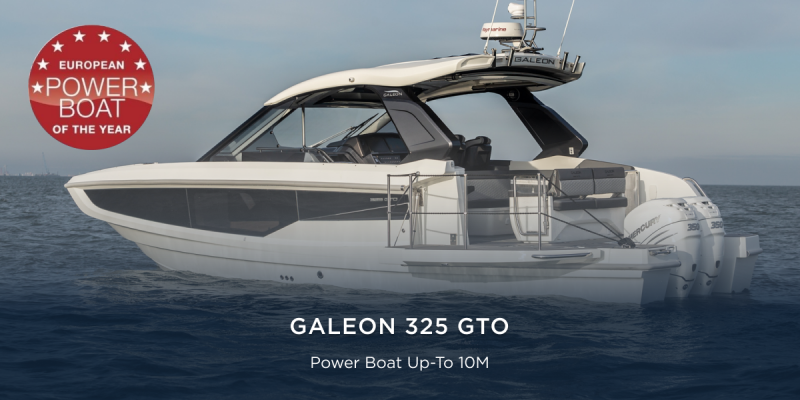 With it's fold out balcony aft and an open area in the bow, the 325 GTO guarantees a level of comfort not previously seen in boats this size. It's design fits into the global trend for fast and luxurious weekend yachts powered by outboard engines.
Learn more about the Galeon 325 GTO here: https://boatingfreedom.com/new-boats/galeon-325-gto/
Powerboat Up-To 8M – Axopar 22 T-Top
The Axopar 22 T-Top adds a new dimension of functionality to the Axopar 22 range. The cool-looking Axopar 22 T-Top offers some of the best-in-class handling and performance on the market, combined with solid, competitive pricing.
Learn more about the Axopar 22 T-Top here: https://boatingfreedom.com/new-boats/axopar-22-t-top/