Before You Leave the Dock: Pre-Departure Checklist
13th May 2022
The coolers are filled with drinks and snacks, and you are looking forward to a wonderful time on the water. But before you leave the dock, make sure you have a proper procedure for departure that ensures a day of fun.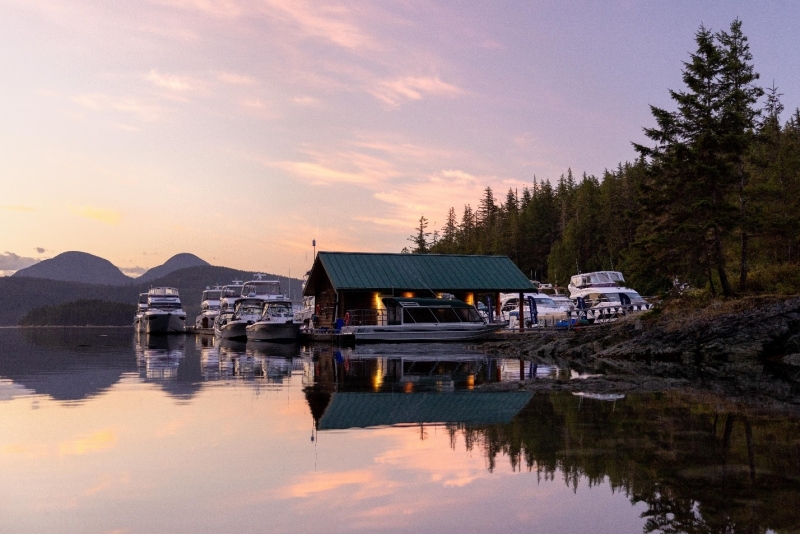 It is good practice to develop a customized boat pre-departure checklist to ensure the safety of everyone onboard. Checklists are a convenient way to standardize the process of checking your boat and yourself before departing on the water. It allows you to run down the list, item by item, and be confident that you are not forgetting anything. Even if you develop a routine, it is all too easy to forget something. Each boat will have its own individual requirements. What follows is a list of general items to consider; some are mundane but should be part of any checklist:
Arrive early. Arrive at the boat at least a half hour early so that you have time to perform a pre-departure check list.
Check your vessel and equipment. Do a walk around of the boat's exterior inspecting the navigation and anchor lights, horn, anchor, windlass, handrails and check bilges, stow loose gear, inspect lines, and ensure the dinghy is properly secured.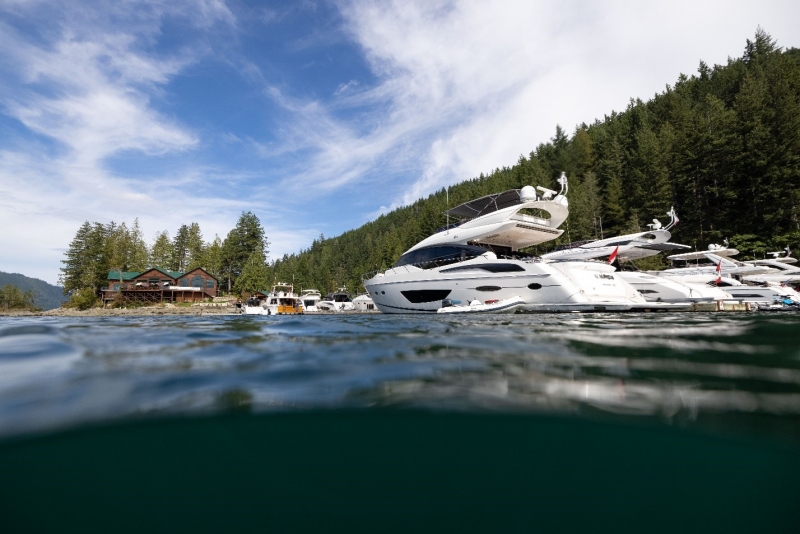 Check engine room and bilge. Check the boat's ventilation and smell for fuel leak. Inspect the engine(s) for leaks or loose connections. Check fluid levels in the engine, transmission, and heat exchanger.
Check running gear. With engine at idle, check forward and reverse, and check thrusts. Once the engine has started, ensure cooling water is flowing. Check the boats systems. Many newer boats have a screen to give status of all systems. Make sure all is in order and all gauges are working properly.
Check safety gear. Make sure there are enough properly fitting life jackets or PFDs, which are in good condition, for everyone. Have them stored where they can be easily accessed. Check that all required safety equipment (throwable floatation devices, flares, flashlight and extra batteries, Fire extinguisher, etc.) is on board, is in good working order, and is easy to reach. Also have a first-aid kit, basic tools, and spare parts, including plugs for all through-hull fittings. Make sure you have official nautical charts and related publications.
Proper clothing. Make sure you're dressed appropriately for the weather. Solid, reliable footwear is a must, and if the winds are strong or the air is cool, you'll want to bring some extra external layers.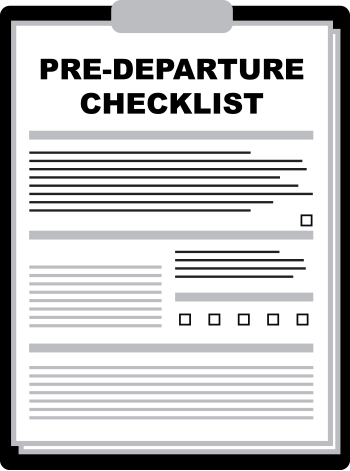 Check weather report. Before departing, review forecast for your navigation route and destination.
Share your float plan. Even for a short cruise it is important that someone who is not with you knows where you are headed. So, share your plans with a family member or friend with instructions to contact the authorities if you are late in returning.
Keep important papers on the boat. Make sure you have your vessel's paperwork including but not limited to – registration, insurance policy, operator card, fishing license, record card and stamps; and any charts for the areas you intend to visit on board before you head out.
Guest Arrival. Finally, it's a good idea to explore topics of safety and boat operation with your passengers. Make sure they know where all your safety equipment is located and how to operate the radio in case of an emergency. Spending just a few minutes before departure could equip them with the knowledge, they need to get you out of a dangerous situation.
So there you have it! you should now be ready to begin your journey. If you're looking for inspiration on where you could travel to in and around BC, here are a couple options:
Russell Island: https://boatingfreedom.com/russell-island-an-island-rich-in-history/
Princess Louisa Inlet: https://boatingfreedom.com/princess-louisa-inlet/
(Deane Hislop – In Partnership with Freedom Marine)