Cruising Through The Retirement Years
13th January 2022
Many retired boaters relish exploring the waters of British Columbia with extended cruises (two-to-four-month trips) during the summer, and locally, the balance of the year. There's nothing better to do than to explore the nooks and crannies of our beautiful back yard, especially when you have time on your hands.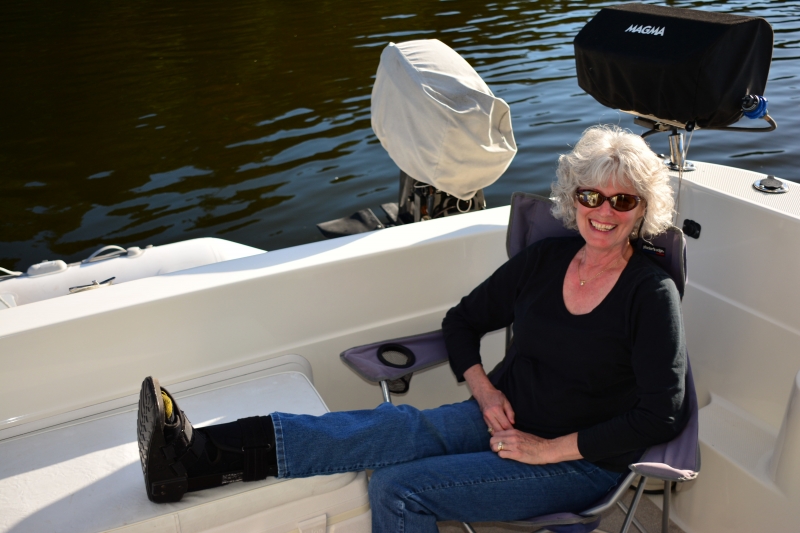 Adapting to the challenges when boating
Some boaters find that the increase in age brings new challenges when enjoying the boating lifestyle. There's no need to stop boating because of these and other challenges, you just need to be prepared and do some things a little differently when cruising in your retirement years.
Annual physical checkups are a good idea to monitor overall health condition and to determine your risks when planning out a longer trip, and this goes for boaters of all ages. Understanding your physical condition and subsequently altering the boat or the gear on board can prove to be more helpful than you think.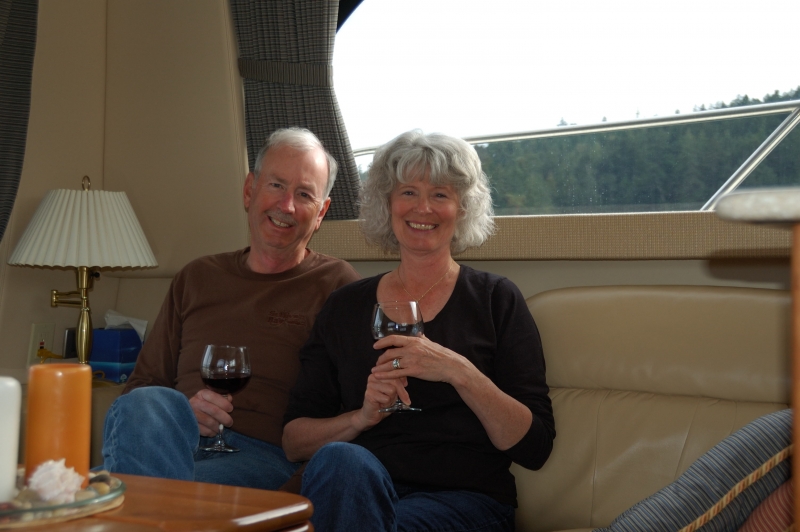 Alone time on board your boat is always treasured
For many people, it's financially possible to have a larger boat as the years go by, but "bigger means better" may not always be the best choice. A smaller vessel may be more maneuverable, which makes close-quarter-operations – anchoring, docking, locking, mooring, passing through narrow channels – easier and less stressful. A forty-foot vessel, such as an Axopar 37, is easier to operate single-handed should it become necessary.
Boats outfitted with thrusters allow for easy docking and an electric windlass make for easy handling. Not only that, but the thrusters ensure you're not jumping for the dock. A windlass eliminates the heavy lifting associated with anchoring and allows the boat to stop and settle before going forward to cleat off the rode.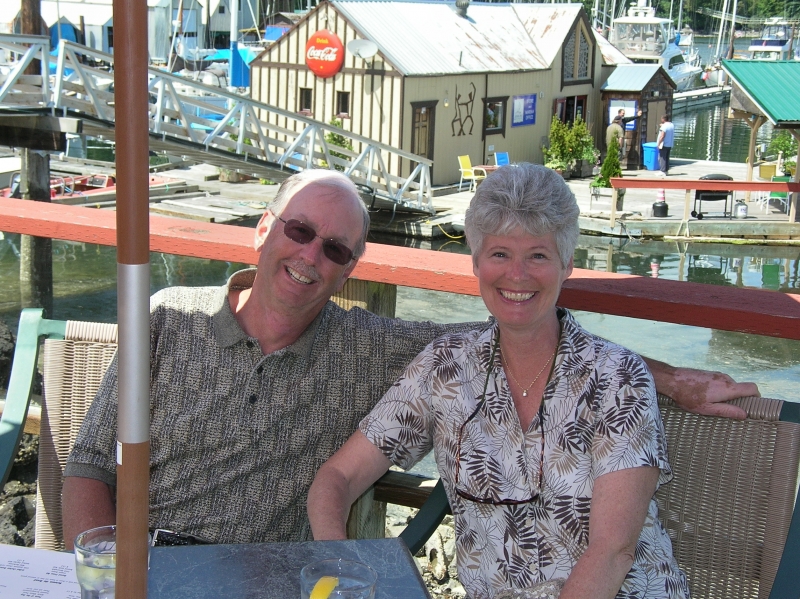 Enjoying a meal at a marina restaurant
Electric dinghy davits make launching and retrieving a dinghy a lot less strenuous than hand-lifting the outboard and pulling the dinghy up on the transom.
When it comes to weather and routing, try to avoid rough passages. Create daily routes with fewer miles and try not to have multiple cruising days in a row. Once at a destination, stay two or more days. A good mantra is – "Don't push it, relax and enjoy."
Other possible enablers:
Keep a notebook nearby, perhaps near the helm to jot down numbers, waypoints, slip assignments, reminders, and weather reports.
Improve your balance on board in case of rocky situations by engaging in core building exercises. Ask your doctor, physical therapist, or trainer.
In the case of hearing impairment, let the mate be your ears in hard-to-hear situations. Establish a system of hand signals or purchase a pair of wireless headsets.
Make sure all or most crew members can operate the boat.
Invest in a high-quality mattress for the berth for a more comfortable journey.
Keep a good pair or two of binoculars handy.
Add extra handholds to grab when the boat is rocking.
Add safety lines, rails, or higher rails.
Invest in high-quality prescription sunglasses with UV protection.
Wear your PFD.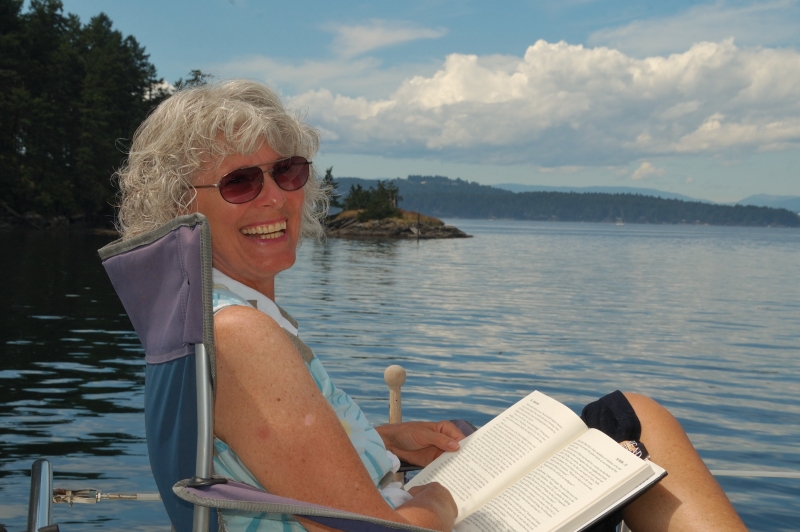 Relax and enjoy the wilderness
Once again, don't believe that there is a particular age at which people should plan to stop boating. Perhaps the style of cruising may change, the boat may change, the locations may be different, but the important factor is to figure out what works and do everything possible to optimize your time on the water. Get out there and have fun!
(Deane Hislop in partnership with Freedom Marine)