What's there to explore?
Located on the southwest corner of mainland British Columbia, Sunshine Coast stretches 180km from Howe Sound to Desolation Sound and is only accessible by ferry, boat, or plane. There's plenty to do and explore while venturing through Sunshine Coast, especially when doing so by boat.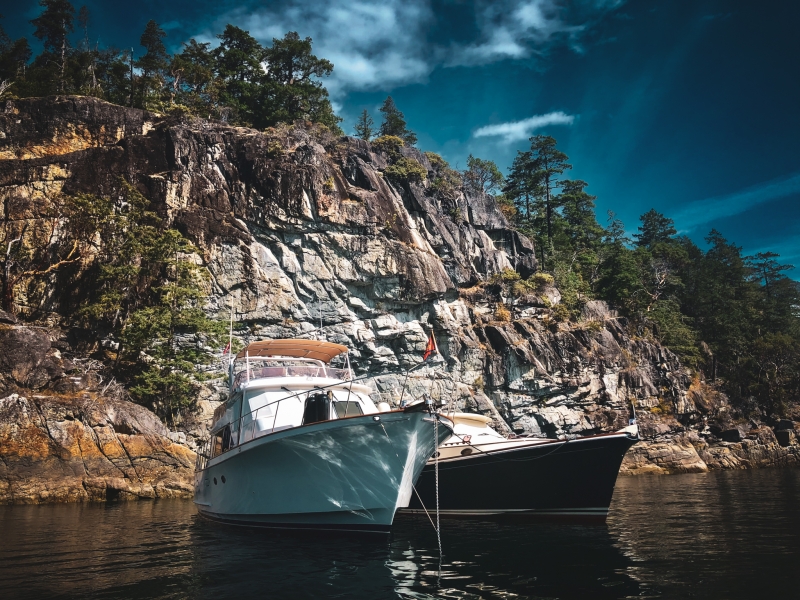 There's a number of picturesque coves and harbours with moorage when venturing up to Sunshine Coast. Secret Cove is the closest stop to Vancouver for boaters, with transient moorage available at the Secret Cove Marina (https://www.secretcovemarina.com/). The marina is well equipped with a fuel dock, general store, and restaurant on site.
Further up the Sunshine Coast is Pender Harbour with plenty of marinas offering transient moorage. The Painted Boat Spa & Marina (https://paintedboat.com/) is a great location to relax with a wonderful restaurant, world-class spa, and spacious waterfront villas for accommodation. Alternatively, the Sunshine Coast Resort & Marina (https://sunshinecoast-resort.com/) that's further into Pender Harbour is also a popular choice with moorage, accommodations, and activities from kayak rentals to fishing charters.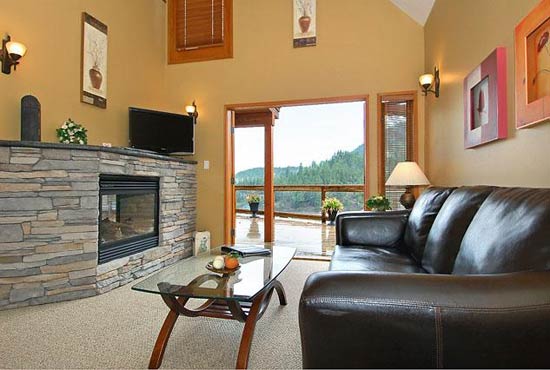 Image Courtesy: Sunshine Coast Resort and Marina
For those looking for a more secluded stay, around the corner is the West Coast Wilderness Lodge (https://www.wcwl.com/) in Egmont. The Backeddy Marina is a short walk from the upscale lodge, known for its amazing views and abundance of activities. Just 3 kilometers from the West Coast Wilderness Lodge is the world-famous Skookumchuck Rapids, the fastest salt water rapids in North America with currents exceeding 16 knots, creating standing waves, overfalls, and 30-meter-wide whirlpools. The lodge also offers kayak tours, float plane tours, hiking, and jet skiing.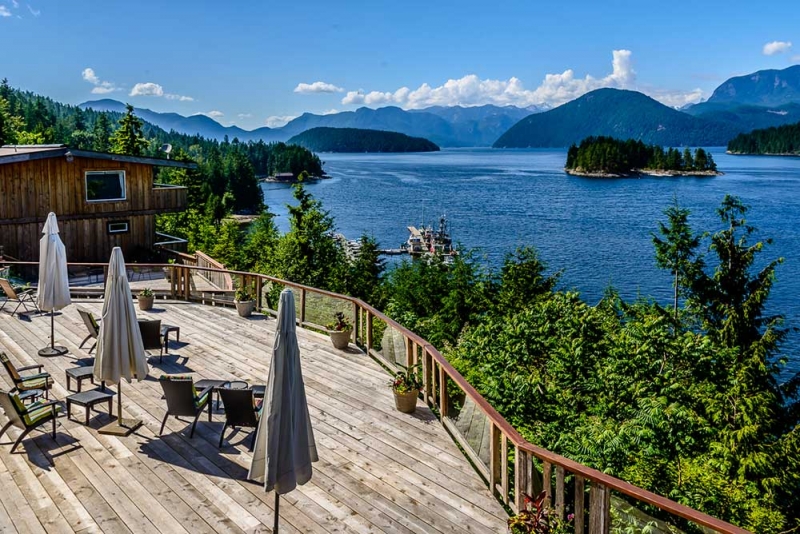 Image Courtesy: West Coast Wilderness Lodge
Both Pender Harbour and Egmont are great places to launch a trip up to the world-renowned Princess Louisa Inlet where you'll pass dozens of cascading waterfalls, cliffs displaying ancient petroglyphs, and the glacier-fed Chatterbox Falls.
If all that sounds good, contact our team now! So we can start planning your adventure.
Here's a list of our other adventures