What's there to explore?
With over 60 kilometers of shoreline and water, Desolation Sound Marine Park is the largest marine park in British Columbia. Known as a "boater's paradise", the islands, coves, and numerous small bays make up the unique shoreline with lots to see and do. Water temperatures are warm in the summer and ideal for swimming or scuba diving, paired with scenic hikes to viewpoints and freshwater lakes make Desolation Sound one of the most exciting areas to explore by boat.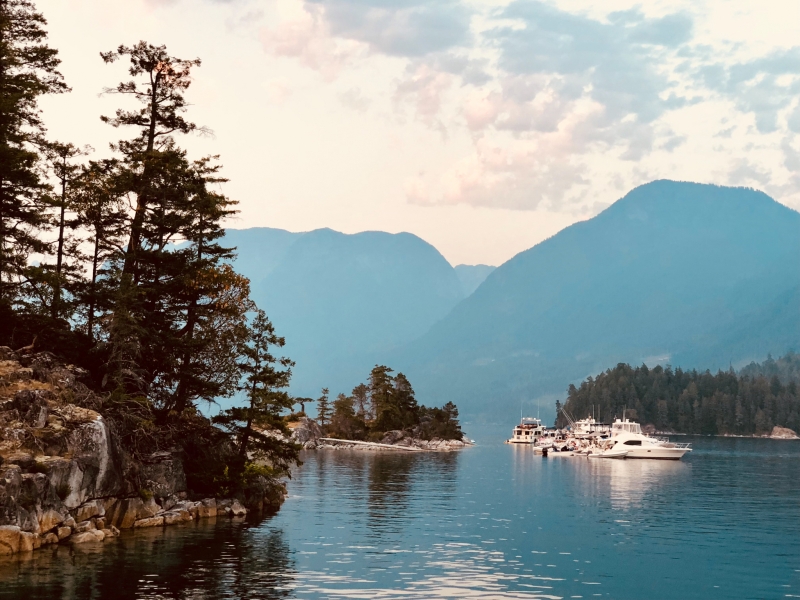 One of the first stops when venturing into Desolation Sound for many boaters is Cortes Bay. The bay is protected on all sides by land, except for a narrow entrance that opens to the sea. There's public moorage available in Cortes Bay, along with outstations for the Royal Vancouver Yacht Club and Seattle Yacht Club.
Other popular anchorages and protected bays include Prideaux Haven, Tenedo's Bay, and Grace Harbour. Many boaters also find themselves stopping by Refuge Cove during their journey to resupply their groceries, fuel, and water on board.
There's many things to do while in Desolation Sound, and the Dent Island Lodge provides some of the most unique experiences for boaters in the area. The high-end lodge has over 1,200 feet of moorage all with shore power and water, an array of guest rooms, a beautiful restaurant offering some of the most decadent dishes, and lots of activities. For many boaters venturing to Desolation Sound, Dent Island Lodge is the perfect stop for relaxing.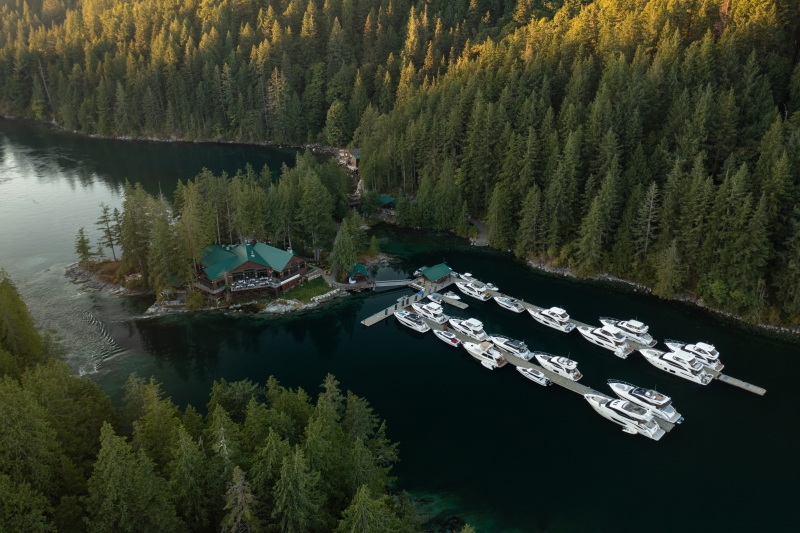 The lodge offers unique jetboat tours that allow guests to see the famous Dent rapids and marine life around the area. There's also guided fishing tours for some of the best salmon fishing in the Pacific Northwest, and glacier helicopter tours to see some of the most remote glaciers in British Columbia.
Helicopter tours are also available through 49 North Helicopters from Toba Wilderness Marina, also located in desolation sound. Although there's no lodging available, the marina has over 1,400 feet of concrete floats with power, fresh water, satellite internet WiFi, garbage drop off, and hot showers on site, along with easy-to-follow trails for those looking to explore the area.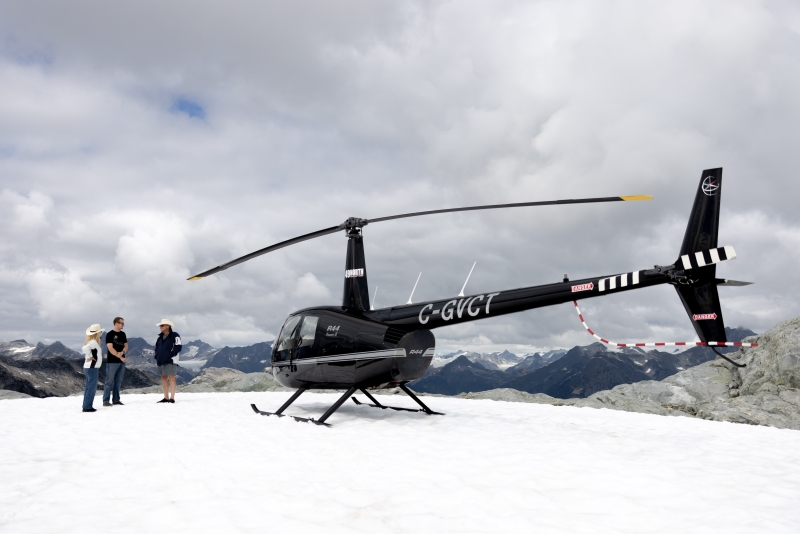 If all that sounds good, contact our team now! So we can start planning your adventure.
Here's a list of our other adventures